5 Rainy Day Activities on Marco Island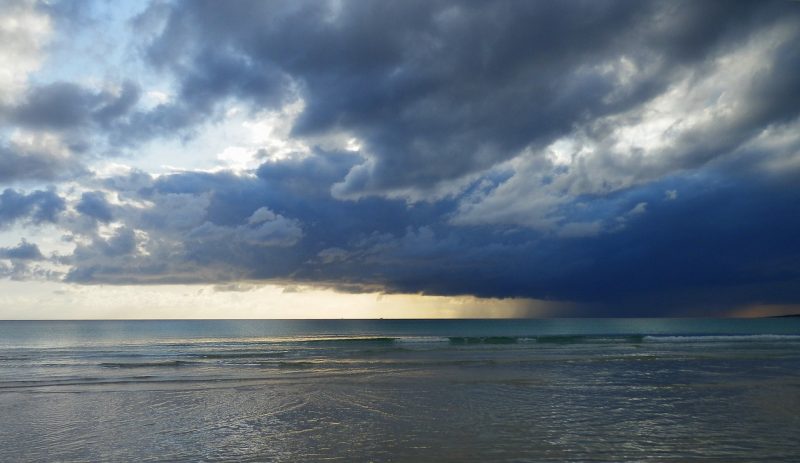 Summer has arrived and with the summertime sunshine, afternoon showers also arrive.  If you experience a rainy day on Marco Island, skip the beach and the pool and spend your day participating in several fun rainy day activities on Marco Island.
 Test your Escape Skills
Xtreme Escape is a all-new entertainment game in the heart of Marco Island. The goal is simple; you have one hour to "Escape" from a situational escape rooms.  The escape rooms are chock full of riddles, mind tricks and puzzles. Solve the questions to escape! Teamwork is the most important component when playing this game. You can come in a group of 2-8 people. The more players – the more chances you have to get out in time.
Xtreme Escape Game • 909 North Collier Boulevard, Marco Island, FL • 239-272-3090
Go Shopping
Indulge in a little bit of retail therapy at Marco Island's closest outlet mall, Naples Outlet Center. Peruse 146,000 square feet of retail space full of trendy items from your favorite designer brands like Ann Taylor, Coach, Loft, Samsonite and Bass. Home to 27 shops, you're sure to find more than a few treasures for yourself, and your family and friends.
Naples Outlet Center • 6060 Collier Blvd, Naples, FL 34114 • 239-775-8083
Catch a Movie
Marco Movies is Marco Island's only movie theater. Family owned and operated Marco Movies is dedicated to showing only the best first-run movies, in a clean and comfortable environment. In 1993, Marco Movies became America's First Run Food Theater! Dine while you enjoy the latest summer films. All menu items are made fresh to order, using only the finest, fresh ingredients and professionally prepared by our expert staff. So, sit back, and let the friendly waitstaff pamper you while you enjoy Hollywood's newest releases!
Marco Movies • 599 S Collier Boulevard, Marco Island FL 34145 • 239-642-1111
Sip and Paint
Calling all novice and experienced artists! Bring your favorite beverage (adult or not) and spend your afternoon or evening creating a unique masterpiece. Guided by an expert artist, sit down for a few hours to express yourself artistically and create a one-of-a-kind souvenir alongside other visitors and locals. From beach scenes to painted wine glasses, any class at the Spirited Painter right here on Marco Island is fun and unique way to experience Marco Island.
559 East Elkcam Circle, Marco Island, FL, 34145 • 239-313-0012
Immerse yourself in Art
Spend an afternoon immersing yourself in the best local art and history. Plan to spend your day at the Island Center for the Arts or the Marco Island Historical Museum acquainting yourself with the culture of this island paradise. The Marco Island Center for the Arts is committed to presenting an ambitious exhibition schedule with new shows every month in its Lauritzen, Rush, and La Petite galleries. Every second Tuesday of month, new exhibits are opened at the Center from 5:30-7:00 p.m. Attendees have an opportunity to meet with the current artists and learn of their inspiration, techniques, and additional work.
1010 Winterberry Drive, Marco Island, FL, 34145 • 239-394-4221