ArtsNaples World Fest 2013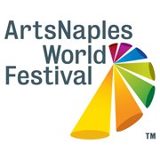 Art in Naples? In May, it's a World Fest
Vacationers with Marco Escapes, stay in world-class homes offered by owners and rental managers for whom any experience less than excellent is unacceptable. In May, part of that experience will include events that exalt and celebrate the pursuit of the finest in culture.
May 10-14, 2013, the Second Annual ArtsNaples World Fest will celebrate the vibrant cultural heritage of Latin America.
The Festival will offer art, orchestral concerts, chamber music, virtuoso piano recitals, jazz, cuisine, cinema, and more on an unforgettable journey through distinctively Hispanic cultures. This sharing of the Hispanic experience is the continuation of an annual tradition to celebrate unique cultures throughout the world.
Friday, May 10th, the Festival commences with a 2:00 PM performance of Peruvian pianist, Priscila Navarro of Lima. The venue is Naples' von Liebig Art Center. Navarro is a young woman of remarkable talent, who also blesses Southwest Florida by studying at Florida Gulf Coast University. Her Carnegie Hall debut was this past March.
This will be followed on Friday at 6:30 PM by a Gala Opening Celebration at the Naples Sailing and Yacht Club
Latin fusion cuisine by Chef Ralph C. Feraco, CEC, AAC of the NSYC, fine wines and signature cocktails from South America, will accompany an exhibition of Hispanic folk art, music and dance entertainment. A classic sunset and nighttime views of Naples Bay will be included.
Saturday afternoon, May 11th, at 2:00 PM The von Liebig Art Center will host 18-year-old Cuban-American jazz piano sensation, Antonio Madruga. He has performed with both the Monk All-Star Sextet and the Jazz Ensemble in New York City. He was awarded the Ella Fitzgerald Award for outstanding soloist at the 2011 "Essentially Ellington" competition at Lincoln Center, was selected as a member of the Grammy Awards Jazz Ensemble, and performed with Grammy-Award winner Esperanza Spalding, during Grammy Week 2012.
Saturday night, May 11th is opening night with performance at 8:00,PM of Juan Rodriqo's stirring Concierto de Aranjuez by master guitarist, Rene Gonzales. Famed Argentinian composer Astor Piazzolla will be represented with a performance of his famous Four Seasons of Buenos Aires performed by violinist Glenn Basham. The concert will conclude with pianist Nachito Herrera playing music of his native Cuba. This concert includes the Naples Philharmonic Orchestra and will take place at the Naples Phil's Hayes Hall.
Additional jazz and classical performances continue on Sunday May 12th and through May 14th, concluding with a Festival Grand Finale Featuring famed Trumpet Virtuoso Arturo Sandoval & Brazilian Jazz Guitarist Romero Lubambo in Partnership with The Naples Philharmonic Center for the Arts Hayes Hall. There is much more, including Tango and Zarzuela demonstrations.
For a full schedule, please visit the ArtsNaples website.