Christmas on Marco Island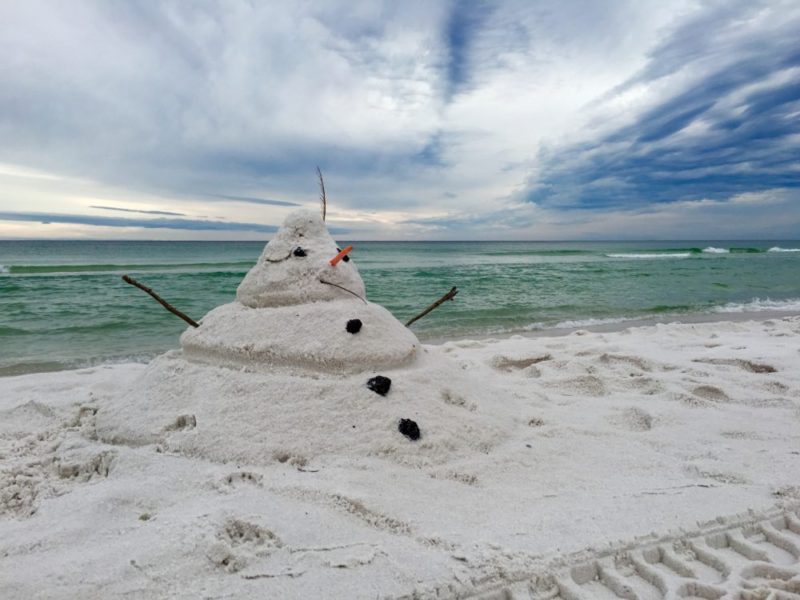 Temperatures might still be in the 80s, our mild winter weather doesn't stop Santa from spreading holiday cheer across Marco Island. Though we tend to favor palms over pines, our little barrier island is big on holiday fun throughout the month of December.
If you will be visiting Marco Island during Christmastime, there are so many exciting local events to enjoy throughout the holiday season.
Kick things off on Saturday, December 1 at the Annual Tree Lighting and Community Celebration at Veterans Community Park. Gather amongst other visitors and locals starting at 6pm Watch the massive Christmas tree light up for the first time this year to mark the official start of the holidays! In addition to the tree lighting, there will be live performances and music as well as food and beverage for purchase. This event always draws a very large crowd so arrive early to obtain a good seat for the shows.
The next Saturday, December 8, welcomes back the always-popular Island Style Lighted Boat Parade. After being postponed last year due to Hurricane Irma, local captains are anxious to show to show off their festive boat decorations to eager onlookers. Spectators will gather along the Marco River to view boats dressed from top to bottom in Christmas lights and other fun holiday related décor. Our tip? Plan to watch the parade from the Esplanade shopping center, but be sure to arrive early to secure a spot.
On December 14, head back to Veterans Community Park for the annual Christmas Movie at the Tree and enjoy the film "The Man Who Invented Christmas" under the stars and the glowing lights on the tree. This event is free and will begin approximately 15 minutes after sunset. It is recommended to bring a blanket, chairs and your friends and family, of course! Food and beverages will be available for purchase at the event. The Man Who Invented Christmas tells the magical journey that led to the creation of Ebenezer Scrooge (Christopher Plummer), Tiny Tim and other classic characters from A Christmas Carol.
Wrap up the holiday celebrations before the big event arrives on Christmas Day at the Annual Christmas Street Parade on December 15. Watch as local students, community groups, public officials and others march down San Marco Road starting at 6:30pm. Expect to see floats, marching bands, live music, costumes, candy, and, of course, Santa Claus. Parade begins at Balfour and San Marco Road and will end at San Marco and Barfield.
There is always something to do on Marco Island, especially during the holidays. Swap the snow for a little bit of sand and sun and indulge with friends and family in festive, seasonal fun!