Coffee Shops on Marco Island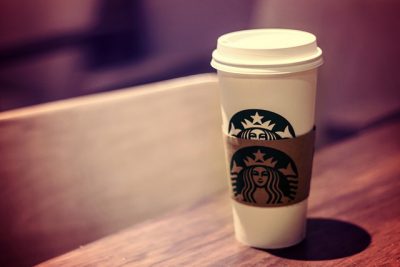 Though island life may change your normal, day to day routine, there is one routine item that likely won't change during your time on Marco Island… your daily cup of coffee.
Prepare your coffee in the comfort of your vacation home or adventure to one of our colorful island coffee shops where the ambiance is as good as a cup of joe.  Instead of popping in and out like you do back at home, grab a book, your tablet or the local paper and spend some time in our favorite places on the island to get a caffeine fix.
Family ­owned and voted "Best Coffee Shop", Wake Up Marco is always a great place to start your day. This specialty coffee shop focuses on delivering the Island's most satisfying
handcrafted, organic coffee and tea. Mild prices and outdoor seating make Wake Up Marco a "must visit" destination.
Looking to get your beloved "at home" favorite? Look no further, Marco Island is home to
Starbucks, your favorite go-­to coffee spot. Order your favorites or try something new, regardless you will enjoy visiting the unique location inside of the Esplanade shops!
If you're looking to savor the local flavor, swing by the Marco Island Farmers Market
(November-­April) and taste the flavor of Island Breeze Coffee. With flavors like Hazelnut
Coconut Caramel and Island French roast, you'll always get your day started the island way.  Island Breeze Coffee also ships internationally. Get your fix even when you're at home!
Lastly, if you are in the need of a full­ service coffee shop that also doubles as a restaurant and bar, be sure to stop by The Marco Island Teapot Cafe.  Serving up gourmet breakfast and lunch sandwiches, specialty coffees and array of wine and spirits, you're sure to leave satisfied after a morning or afternoon with this quaint local business. The Marco Island Teapot Cafe is also a favorite for those looking for vegan or vegetarian options on Marco Island.