Experience the Flavor of Naples in Luxury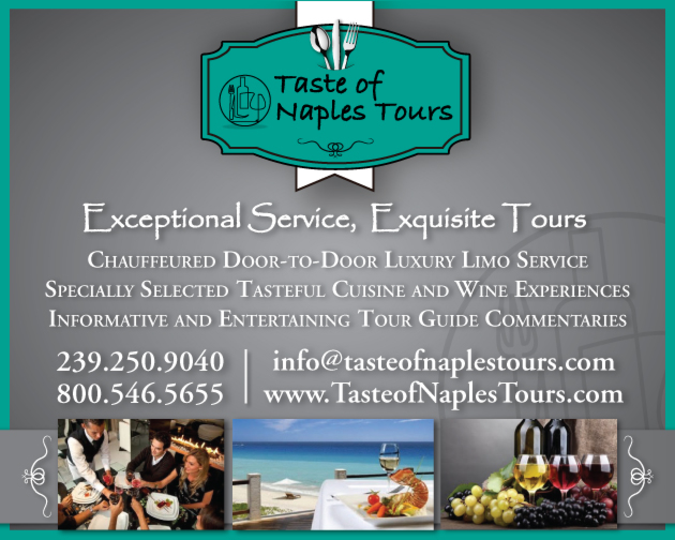 Meet a chauffeured limousine at the front door of your luxury vacation rental and get whisked away for a flavorful experience in Naples, Florida. Located approximately 30 minutes away, don't suffer the stresses of dining and driving—allow the experienced drivers and expert dining guides of the Taste of Naples Tourto take you to the best locations for food and wine in Southwest Florida.
Every destination of the night has been hand selected for quality, prestige and local authenticity. The tour focuses on locally owned restaurants that are sure to satisfy your taste buds. Don't forget to bring a camera to capture memories—and  savory presentations—that will last a lifetime.
Guests will also benefit from expert commentary provided by the local tour guide hosts of the night. Learn about the history and background of beautiful Southwest Florida and come home with a greater understanding of why tourists and snowbirds flock to Florida's Paradise Coast each year.
At the end of the night, you will be whisked home in style, back to the comfort of your vacation rental.
For pricing, reservations, gift certificates and more information, please visit the Taste of Naples Tour's official information page located here.
Reservations are required and tours fill up quickly, especially during the winter and spring months. We urge you to make reservations ahead of time.
For more information, please contact Taste of Naples Tour directly at 239.250.9040.