Fall is Festive on Marco Island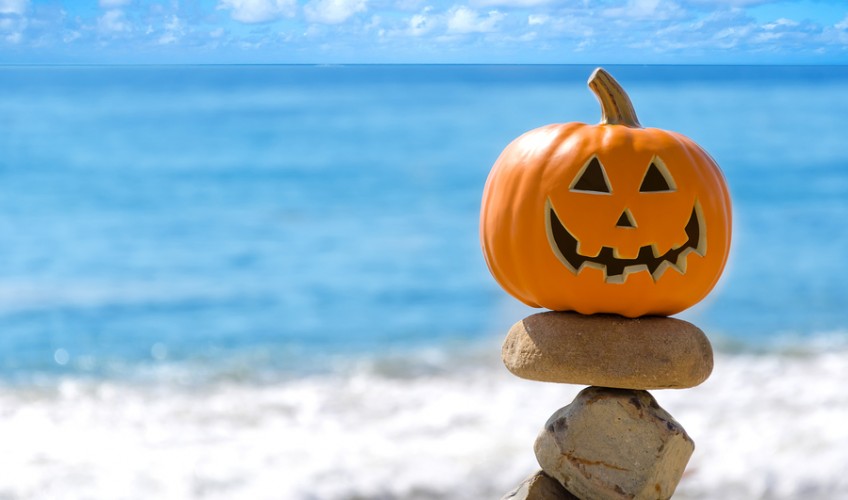 Fall has arrived in Florida, and there are a number of fun family festivities to celebrate this beautiful season on Marco Island.  Now that we are getting a break from the summer heat, residents and visitors wanting to make the most of the Florida sun should check out these autumn activities in the local area.
About Local Color Art Gallery
This art gallery features the finest Marco Island artisans!  Oils, multi-media, watercolors, sculpture, photography, jewelry and textile creations for the discriminating taste.  They have art featuring the sights of Marco Island and the world.  Cards, prints and gifts all created locally by Marco Island artists.
When: Every Friday 5pm-7pm
Where: 258 Royal Palm Drive
Time: 4:30pm
Admission: Free
Island Theater Company
Enjoy an evening of laughter and smiles with the local Marco Island theater company as they showcase a production of Annie Jr.  Harold Gray's timeless story of "Little Orphan Annie" was turned into a musical comedy by lyricist-director Martin Charnin, in collaboration with Charles Strouse and librettist Thomas Meehan.  The show, which places Annie, Daddy Warbucks and Annie's mutt, Sandy in New York City in the midst of the Depression opened on Broadway on April 21, 2977.
When: October 13th-15th
Where: Marco Lutheran Church 525 N. Barfield
Time: 2:30pm and 7:30pm
Admission: Adults $15 Children $5
Marco Island Boat Show
The Marco Boat Show is owned and managed by the Marine Industries Association of Collier County and is one of the largest premier recreational shows in the Naples-Marco Island area.  The show will feature displays by marinas, boat dealers and other marine related businesses.
When: October 13th-15th
Where: Rose Marina 951 Bald Eagle
Time: 10am-5pm
Admission: $5 kids under 5 for free
Marco Island Rescue Foundation Chili Cook Off
Tasters can expect secret ingredients and top-shelf chili as local cooks face off for the 5th Annual Jerry Adams Chili Cook Off.  This year's chef line-up is impressive.  People's choice will determine the winners from 17 entrants.
Southwest Home Brew Club will offer beers for tasting and judging.  Live music will be performed by the Ben Allen Band, including "Small Town Cowboy".  CJ's on the Bay will provide a number of side dishes to complement chili entries, and happy hour priced drinks will be available throughout the competition.
When: October 21
Where: CJ's on the Bay
Time: 12pm – 4pm
Admission: Free
Marco Island's Halloween Spooktacular
Marco Island Parks and Recreation will be hosting their much anticipated annual Halloween Spooktacular!  Bring the little ones and dress them up for a day of fun.  There will be games, prizes, Halloween music, arts and crafts, food, treats and a costume contest for ages 10 and under!  Great prizes will be awarded to the winners.
When: October 28th
Where: Mackle Park
Time: 4pm – 6pm
Admission: Free