Fall on Marco Island: Swamp Walks with Clyde and Niki Butcher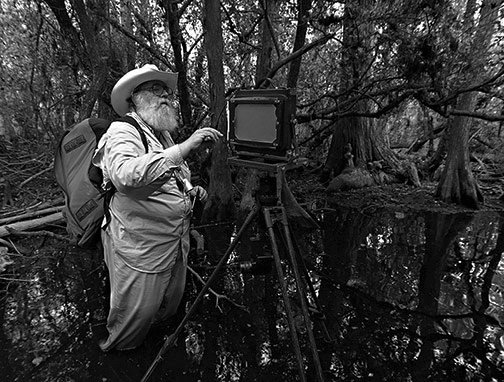 While others up North are picking apples, pulling out the scarves and gloves, and raking up fallen leaves, down in Marco Island we're still enjoying the beach, the sun, and the beautiful natural sites across Southwest Florida. This Fall, vacationers and locals are offered the unique opportunity to explore one of the natural wonders of the world with the world-famous photographer who has shared images of this environmental gem to many all over the world.
Legendary photographer Clyde Butcher, considered the foremost landscape photographer in America today. Clyde and his wife Niki will be hosting Swamp Walks inside the pristine Bald Cypress Preserve on October 26 & 27
The walks are $50 per person (kids 17-and-under are free, no tickets required) with 100% of the proceeds supporting the Swamp Water and Me Program (SWAMP) in Big Cypress National Preserve. SWAMP is an outdoor science education program that introduces thousands of 6th-grade students from Collier County to the Big Cypress every year on school field trips.
Please note, attendees will get wet during this hike. The walks are approximately 2-hours long and water levels may be waist-deep in places with submerged obstacles and uneven terrain. Wear closed-toe shoes, clothes that can get wet and/or muddy (long pants, a long-sleeved shirt, and shoes with laces that will stay on your feet), and bring some dry clothes to change into after your walk.
The walk will begin at Clyde's gallery, Big Cypress Gallery, located at 52388 Tamiami Trail, Ochopee, Florida 34141.
About Clyde Butcher:
Clyde has been called the next Ansel Adams by Popular Photography magazine, awarded as a humanitarian for acting for the betterment of his community and recognized as a conservationist for bringing issues to the forefront of public consciousness through his art. His photography transcends political boundaries, challenging us to work together to protect natural places across the globe.