Halloween Activities On Marco Island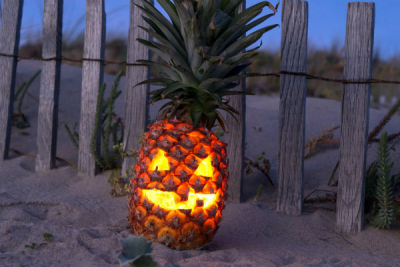 Just because you're spending Halloween on an island doesn't mean it has to be any less fun or frightening.
Marco Island has plenty of spooktacular fun for families, couples and more!
Families may enjoy Marco Island's Halloween Spooktacular 2016 on the evening of October 29th, 2016.  Kids and their parents will enjoy an evening of jolly Halloween fun including the annual costume contest all in the vicinity of Mackle Park.  Pumpkin patch, kettle corn, inflatable playgrounds, critter show, balloon twisting and more await! The Halloween Spooktacular is a free event supported by the City of Marco Island's Park and Recreation Department.  Please visit the event's Facebook page for more information.
Looking to participate in a little bit of old fashioned trick or treating? Consider heading into our local neighborhoods for your yearly fix of what Marco Island calls "Halloween Madness". On October 31, the neighborhoods around our schools are the most popular for island trick or treating. These areas of the island become the most festive areas of Marco for ghoulish fun because they are highly decorated and extra spooky! Take a peek into what you may experience during your Marco Island trick or treating experience here.
For the older crowd, consider hopping aboard the Marco Murder & Mayhem Halloween Frightseeing Ghost Tour on October 30th, 2016. The frightful evening begins at 8:00 pm with a complimentary cocktail. The two-hour frightseeing ghost tour departs from Olde Marco Inn. Costumes are encouraged! A special prize will be awarded to guests dressed in 1880-1930 period costumes.  $39.00 per person. www.marcomurderandmayhem.com
For a real night of fright, head off of the island and into the swamp. World famous photographer Clyde Butcher and family are hosting an open house in Big Cypress Preserve on October 29 & 30, just in time for Halloween! Sign up for swamp walks led by Big Cypress National Preserve rangers and explore the Everglades under the glow of the moon. Swamp walks are $50 per person (kids free). Learn more here.