July 4th Fireworks from South Beach, Marco Island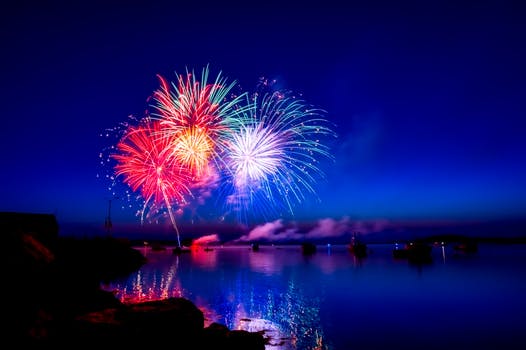 You're invited to celebrate Independence Day the Southwest Florida way – July 4, 2018 – on Marco Island or in Naples.
Marco Island's fireworks are lit and sent skyward from a barge anchored in the Gulf of Mexico and they are a spectacular site reflecting off the water. The display is best viewed from South Beach, public parking is located at the intersection of Collier Blvd and Swallow Avenue. Metered parking is $8 per car and the fireworks begin at 9 p.m.
Meanwhile, Collier County Parks and Recreation Department will celebrate both Independence Day and National Parks and Recreation Month at a free, Fourth of July celebration at Sugden Regional Park, 4284 Avalon Drive, Naples on Thursday, July 4, from 4 p.m. – 10 p.m.  An ice cream social from 4 p.m. – 6 p.m., will be followed by a live band playing old-style big-band music from 7 p.m. – 8:30 p.m., and an amazing fireworks display at 9:15 p.m.
In either case, bring your lounge chair or blanket for a night on the beach – Come join the party!