Live Bald Eagle Cam Arrives At Marco Island Nature Preserve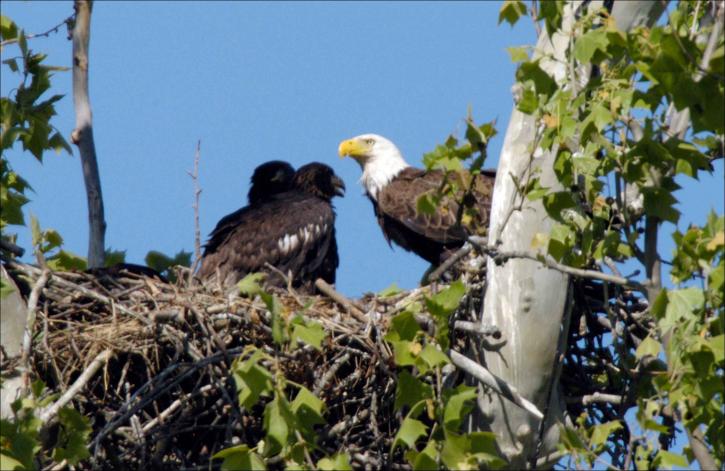 Some of Marco Island's most famous residents can now be enjoyed from miles away thanks to the brand new live webcam. Peek into the lives of local American Bald Eagles as they build their nests, lay their eggs and nurture their young from the tops of Australian pine trees located right here on Marco Island.
The cameras, also known as "Eagle Cam" are provided by the Marco Eagle Sanctuary Foundation are located in what used to be called Track K off of Tigertail Court. The camera are mounted on a tall pole adjacent to the nest.
The Marco Eagle Sanctuary Foundation (MESF) is a not-for-profit organization founded in 2010. The organization's primary objective is the preservation of the American Bald Eagles and their habitats on Marco Island, Florida. They work with the citizens of Marco Island, as well as, City, County, and State organizations to guarantee the safety of the active Bald Eagle nest on the Marco Island Nature Preserve on Tigertail Court.
Currently, there are two American Bald Eagles who have taken up residence at the nest. Though they do not have chicks right now, the two are working together to renovate their nest which suffered from damage caused by Hurricane Irma in September of 2017.
If you are visiting Marco Island during October through May, you will be visiting during Bald Eagle nesting season and can catch a glimpse of these majestic creatures in person. The best time to spot the eagles, which are difficult to sea is off of Tigertail Court.
Internet users can view the live eagle cameras 24/7 at www.marcoislandnaturepreserve.org/eagle-camera.
Marco Escapes offers several luxury vacation rental properties near the nest and it would be our pleasure to assist you to locate the perfect home for your family and needs, that will also provide your group with premier access for viewing these wild creatures.