Marco Escapes: February Fun in Marco Island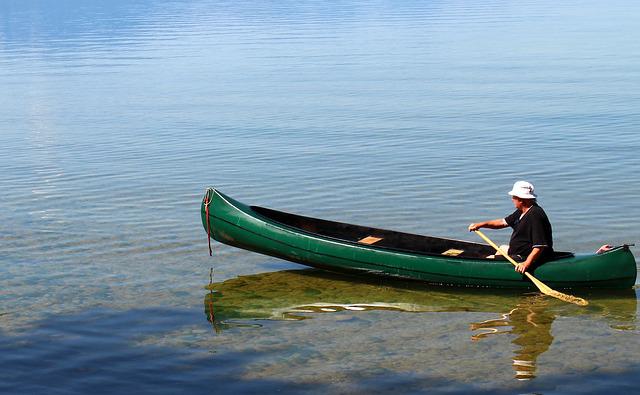 Wow, January went by in a blur! It is hard to believe we are already a month into
2015. February is one of the busiest months on the island, as lots of travelers are taking advantage of our amazing island climate and even more beautiful beaches. In February, there are many events, festivals and fairs that visitors and locals alike can take advantage of, all the while enjoying our warm temperatures and plentiful sunshine. Whether you are young, old, looking to relax or looking to be active–below you will
find a list of all of the events you can attend while in Southwest Florida in February.
World Wetlands Day
February 2-3, 2015
Corkscrew Swamp Sanctuary
Celebrate World Wetlands Day at Corkscrew Swamp Sanctuary during their two-day festival celebrating the local ecosystem. At this festival you will discover the relationship between Corkscrew Swamp Sanctuary and how the health of the Everglades, as a whole, relies on the local area. Expect to enjoy an immersive experience into Corkscrew's forest's, marshes, uplands and wetlands with guided tours, exploration of birds and plants, demonstrations and displays of wildlife behaviors, as well as kids activities like scavenger hunts, crafts and live music.
Everglades Seafood Festival
February 6-8, 2015
Everglades City

Drive to the edge of one of the world's great natural wonders and enjoy the annual Seafood Festival. Held in Everglades City, the festival features three days of live music, rides, arts & crafts and incredible food. More than 100 vendors offer a variety of great seafood, refreshments, midway, and handmade arts and crafts. Friday is
family night.No pets. No coolers.
The Ace Group Classic
February 13 – 15, 2015
Twin Eagles Club
Since 1988, this prestigious golf tournament annually attracts the strongest field of competitors from the Official Money List and legends from the World Golf Hall of Fame. Names like Arnold Palmer, Jack Nicklaus, Gary Player, Lee Trevino, Chi Chi Rodriguez, Ray Floyd, Hale Irwin, Tom Kite and Tom Watson have all competed in this esteemed event. The Ace Group Classic will be broadcast nationally on The Golf
Channel.
Naismith Memorial Basketball Hall of Fame Golf Classic
February 16-17, 2015
Tiburon Golf Club
"The event will be held February 16-17, 2015 with the golf classic taking place on Tuesday, February 17th in Naples, FL at Tiburon Golf Club, at the Ritz Carlton. The event will also include a VIP Pairings Party dinner and auction, a Hall of Famer Roundtable and an Awards Luncheon with over 20 Hall of Fame members and Sports Legends participating. Hall of Fame 2014 class members Alonzo Mourning
and Mitch Richmond will also be in attendance."
Marjory Stoneman Douglas Festival
February 24 – 28, 2015
Everglades City
This five-day celebration honors the late and great Majory Stoneman Douglas and her legacy, Honor one of the most important Florida Everglades conservationists through daily activities, programs, workshops and presentations bringing together specialists and professionals who share enthusiasm for the Glades.  Take a canoe trip or guided tour into the gorgeous Florida Everglades to really immerse yourself
in the spirit of Mrs. Stoneman Douglas.
Naples National Art Festival
February 21 – 22, 2015
Cambier Park
The 36th annual Naples National Art Festival kicks off in late February, one of the most beautiful times of the year to enjoy Southwest Florida. Sunshine Artist Magazine consistently votes this event among the top 25 art festivals in the country. The Naples community considers Naples National Art Festival as one of the areas premier, must-do events of the season. As one of the oldest festivals in Collier County, the festival attracts a high quality of art, and festive atmosphere where locals, visitors and artists alike can mingle and appreciate art. Located along 8th Street South, one block from downtown Naples' premier shopping and dining district, there are more than enough activities and make an entire weekend filled
with fun and festivities.
Blues, Brews & BBQ – Outdoor Concert
February 21, 2015
Ave Maria Town Center
Who doesn't love great music, tasty drinks and mouthwatering barbeque? This free event, held in one of the area's most beautiful outdoor venues, is definitely for those who enjoy the simple things in life. Enjoy music from local bands like Deb & The Dynamics and Marty Stokes, and savory food from Jonesez BBQ, Smokin R's, Scoopz Bistro, and Tropical Smoothie. Local vendors will have gifts and souvenirs for sale and be sure not to miss the hotrods and bikes from the West Coast Muscle
Car Club Show.