Marco Escapes Returns to Florida Weekly "Best Of" for 2015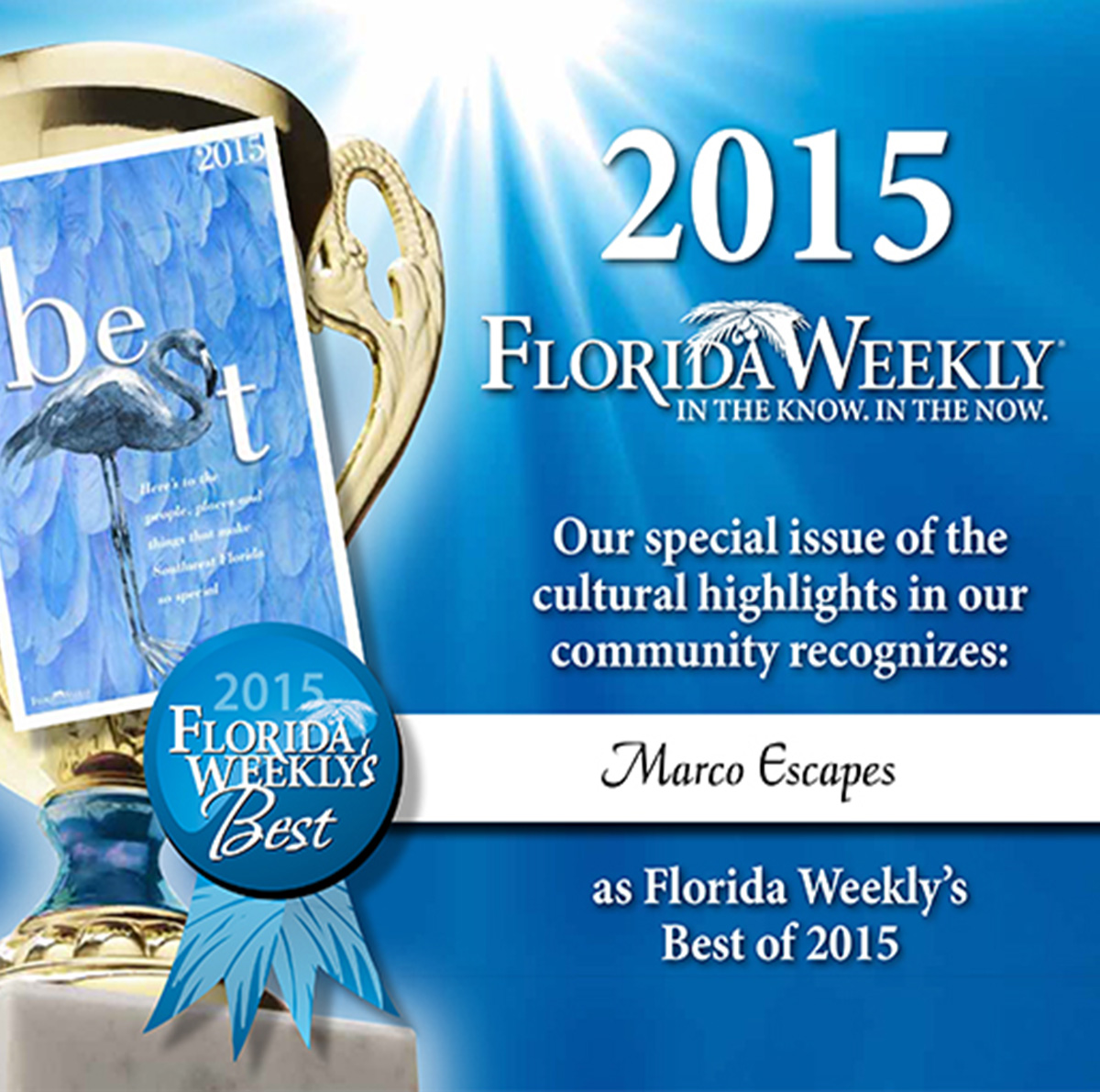 For the second year in a row, Marco Escapes has made it into the "Best of" edition of Florida Weekly. Voted as "Best Collection of Island Vacation Properties", Florida Weekly had this to say about our property rentals:
"What suits you more: a palace on the bay or a penthouse overlooking the Gulf of Mexico? Marco Escapes is your ultimate hookup for vacation rental homes on the Paradise Coast. Stay in the center of the action or find something more secluded. Dozens of properties offer something for every visitor to this 4-by-6-mile island renowned for its natural beauty, stunning beaches, subtropical climate and first-class shopping and dining."
Winners are selected by Florida Weekly's staff such as editors and writers, with the communities best interest in mind.
"The non-scientific, non-crowdsourced process by which we choose our Best winners begins with a brainstorming meeting of our writers and editors. A couple of months later, after scouring the nooks and crannies of the region and our Florida Weekly archives, this section emerges: page after page of things we praise and applaud, pontificate on and poke fun at."
We're so pleased to be featured again as one of the best businesses for those seeking a Marco Island Escape, see you in the 2016 edition!