Marco Escapes: Your One Stop Destination For Island Fun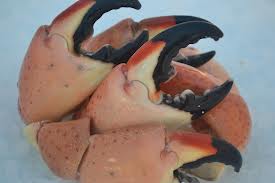 While staying at Marco Escapes vacation rentals, we have listed some fun activities you can enjoy while you are visiting the area in October.
Kiwanis Family 5K Run in Hideaway Beach
When: Saturday, Oct. 4, 8 a.m.-10 a.m.
Where: 490 Hernando, Marco Island. The event is family friendly and is ideal for all ages and abilities. Whether you are running, jogging or walking, the course offers beautiful views. The scenery on this 3.1-mile course includes the exclusive Hideaway Beach community and its gorgeous preserves, scenic golf course and Gulf views. Net proceeds from the event will go to project, eliminate a charity dedicated to ending maternal/neonatal tetanus. Stroller runners are also welcome.
The race will begin and finish at Tigertail Beach. All runners, volunteers and sponsors will be eligible for free parking.
Early Bird Registration Fees:
Adults (13 years and up) $17.50 plus $2.50 sign up fee
Children (5-12 years-old) $12.50 plus $2.50 sign up fee
Young Children (1-4 years-old) FREE
Race Day Registration: (payments by cash or check only):
Adults (13 and up) $25
Children (5-12) $20
Young Children (1-4 years old) FREE-no time chipping or t-shirts
Please register between 7:00-7:45 am (*Shirts & Gift Bags Not guaranteed if you register on race day*). For more information go to www.marcoislandkiwanis5k.com/
2nd Annual Golf Tournament for the Arts
When: Sat. Oct. 11
Where: Island Country Club Marco Island
Cost: $125 per player includes lunch, cart and green fees. Shotgun start is 1 p.m. The top prize is a two-year lease for a Mercedes Benz. For more information call (239) 394-4221.
Friday, Saturday and Sunday October 24- 26 Fifth Annual Stone Crab Festival in Naples.
For those of you who love stone crab, the season begins in mid-October. You can come and enjoy these succulent crustaceans as well as locally harvested fish and shellfish at the Fifth Annual Stone Crab Festival October 24-26.
The event is taking place at the historic Old Naples Waterfront including Tin City, Bayfront and Port O'Call Marina. Event goers can enjoy free admission, live music, a variety of events and can enter to win valuable prizes by completing the Stone Crab Festival Treasure Map. By visiting the key locations on the map, getting it stamped and turning it in you will be eligible for all the drawings.
Parking is $5 at the former Grand Central site and Port O'Call Marina. For more information call 239 430-7020 or go to www.stonecrabfestival.org