Marco Island Farmers Market Returns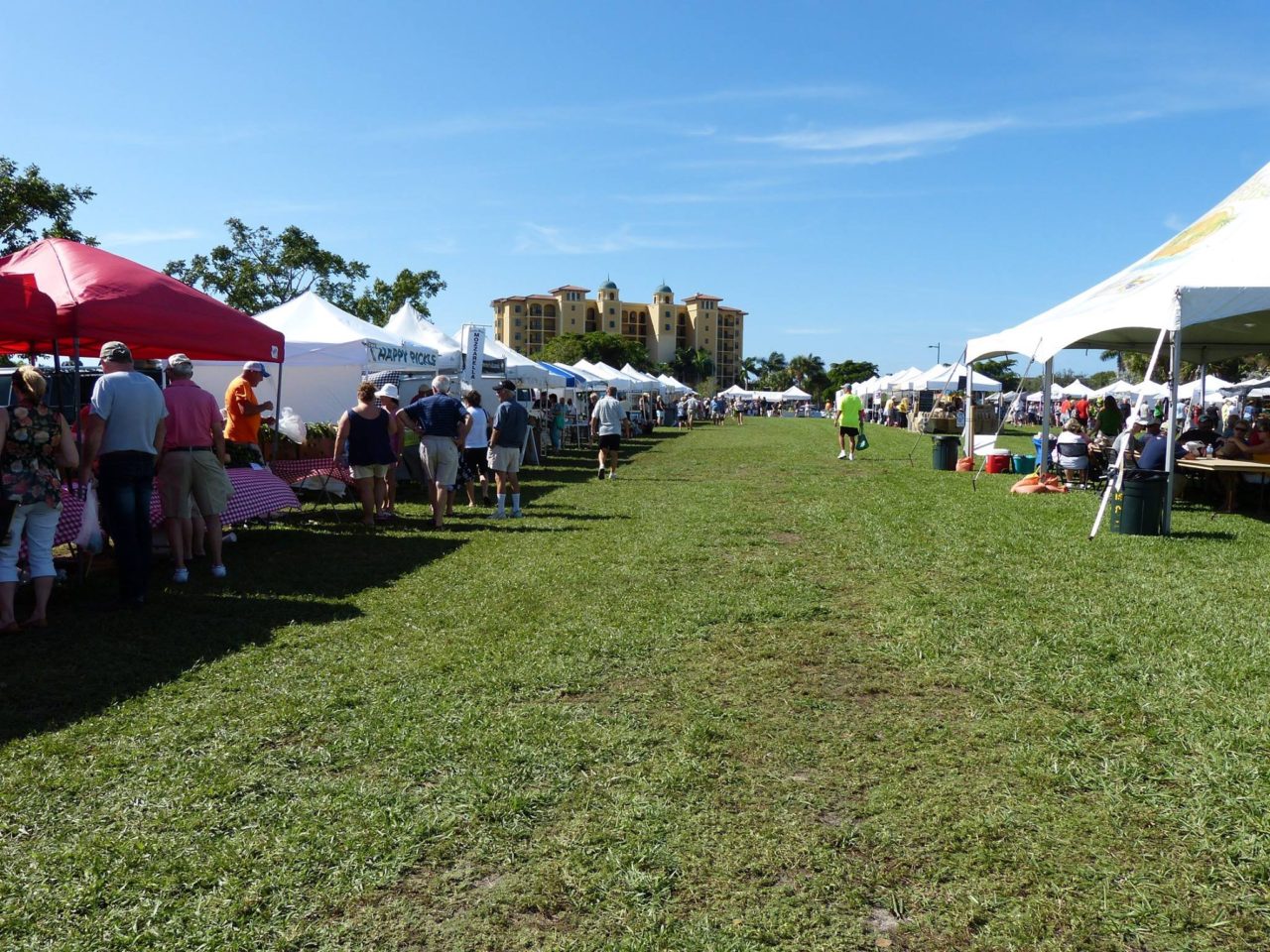 Shop in plein air at the popular Marco Island Farmers Market held at Veterans Community Park starting Wednesday, Nov. 14.
Share your afternoon with locals and visitors and shop locally grown produce, artisanal goods, freshly made food and much more at what is considered one of Marco Island's most popular seasonal attractions.
Home to over 80 vendors from across southwest Florida, browse fresh fruits, garden vegetables, herbs, fresh flowers, seafood, baked goods, honey, sauces, kettle popcorn, chocolates, fresh flowers, soaps, exotic jewelry and works from local artists.
Our favorites? Keep an eye out for freshly caught seafood, locally grown oranges and mangoes, freshly baked bread, and the tastiest guacamole around!
The Marco Island Farmers Market is a great place to get a jumpstart on your holiday gift list or to pick up a one-of-a-kind souvenir to take back home with you.
Don't forget to come hungry. Several vendors offer hot meals that can be enjoyed on site. Enjoy central American favorites like empanadas, arepas and tamales, Spanish delicacies like paella, Caribbean bites including curry conch stew and jerk chicken and American favorites such as stone-fired pizza, kettle corn and lemonade.
"Wish we had bigger stomachs and were staying on the island longer," says jenniferdN7543UE of Tripadvisor. "Next time we will plan a visit to the market at the beginning of our stay so we can purchase more. Great variety, a must do for kids and adults!"
A review by another Tripadvisor member, LindsayChildren3, states:
"I've never seen such gourmet food at this type of market in addition to all of the fresh fruits and vegetables. The baked goods are to die for plus there are some good art booths there. Definitely go!!!"
The market is open every Wednesday from 7:30 a.m. until 1 p.m., through April 2019.
Veterans Community Park is located at 901 Park Avenue, Marco Island.