Marco Island is LOL'ing and ROLF'ing All The Time!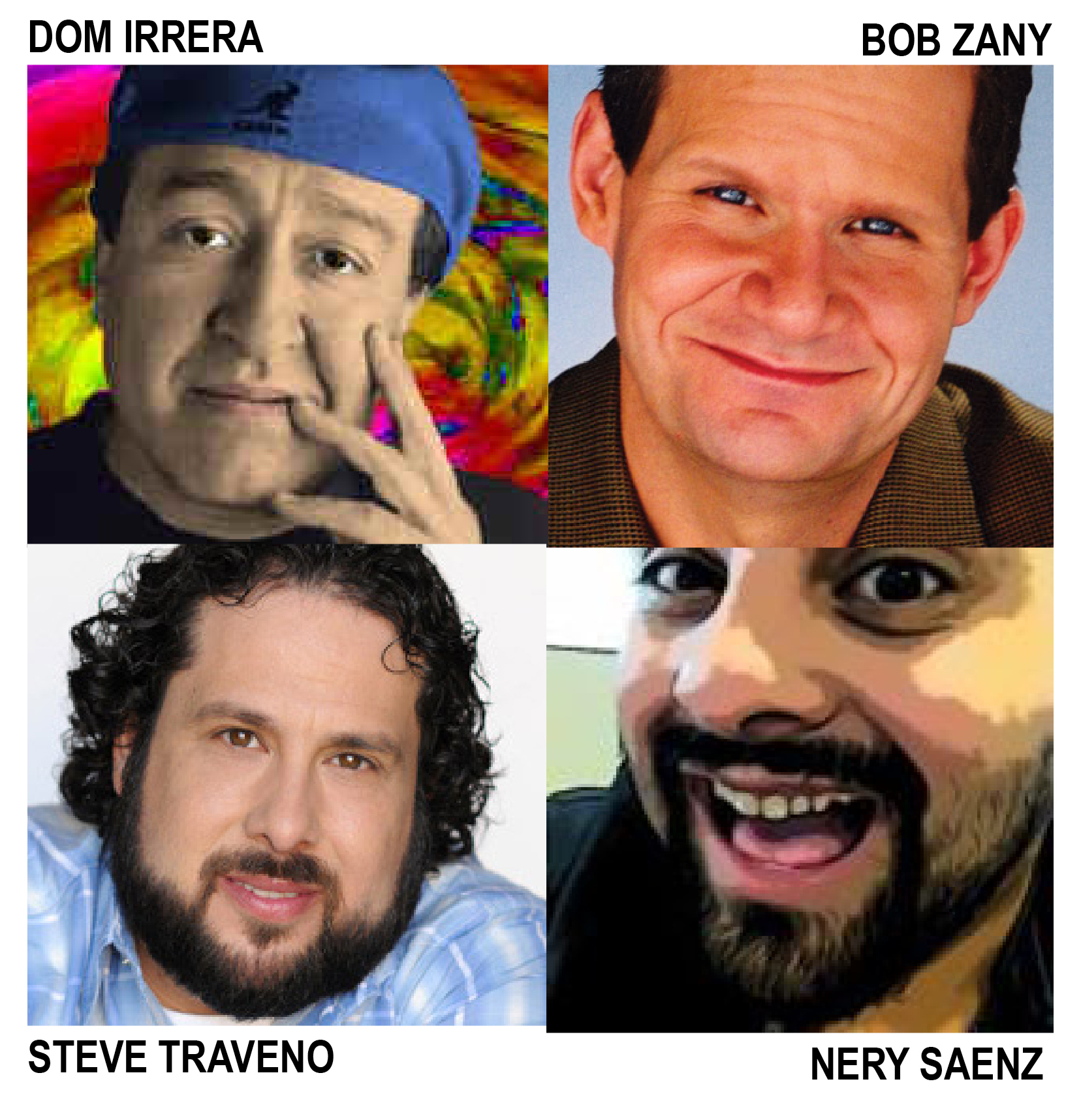 Join the funny, the silly and the grownups At Off The Hook Comedy Club!
The holidays and the new year are but one big giggly season when you walk through the doors of this hallowed hall of humor. Get your tickets early and get your your laugh on!
Dom Irrera has been nominated six times for an American Comedy Award, and got his first big break performing with Rodney Dangerfield. He has performed on The Tonight Show with Jay Leno, Late Show with David Letterman, Late Night with Conan O'Brien, The Daily Show with Jon Stewart, The View, and has made several appearances on The Oprah Winfrey Show. Join him for an evening of grownup fun, this is an 18+ show. December 26- 28th.
Three-time American Comedy Award nominee Bob Zany has a resume bursting with close to 1000 national television stints, including a coveted spot on "The Tonight Show with Jay Leno," as well as co-starring roles alongside Matt Damon in "The Informant" and David Spade in "Joe Dirt." Zany appears weekly in the nationally syndicated radio program, "The Bob and Tom Show," as well as hosting his own show, "The Zany Report." Comedy queen Zan Aufderheide will be opening for Mr. Zany on December 19-December 22.
Comedian Steve Trevino is a rising star, with his newest special "Grandpa Joe's Son" debuting on Showtime in October. " Steve has toured the nation with the Three Amigos Comedy Tour, as well as The Doghouse Comedy Jam with fellow comedians Carlos Mencia, Dave Attel, Dave Chappelle and Jamie Fox. His comedy special "Grandpa Joe's Son" was a hit on Showtime, and he will be releasing his third televised comedy special in the next few months. Join him for a little adult humor thru January 12.
Ring In The New Year with A Celebration With Laughter at Off The Hook! Welcome 2014 with laughter and a lot of good food this New Year's Eve at Off The Hook Comedy Club. Enjoy a hilarious comedy show with comedians Nery Saenz, who has won multiple comedy showcases and was the official comedian of the Florida Dolphins,and John Wynn, winner of Florida's Funniest statewide competition. VIP tickets includes a 3 course meal with choice of chicken, fish, or shrimp dinner, a champagne toast, and preferred seating. The show is 18+ with seating beginning at 8pm.
Off The Hook Comedy Club 599 S Collier Blvd, Marco Island (239) 389-6901