Marco Island: Keewaydin Island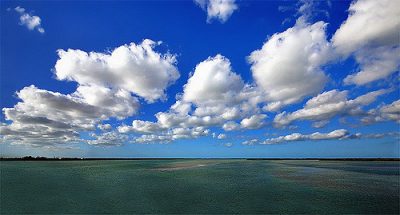 We know that our Marco Escapes customers always value exclusivity. What could be more exclusive than a private island sitting in the Gulf of Mexico waiting for you to touch its pristine sands, play in her waves and explore her landscapes.
With no roads, bridges or cars, you can only have the pleasure of spending an afternoon on Keewaydin Island if you arrive by boat. Bring your own vessel or hire a local charter or take the water taxi—we promise the trek to her sandy shores is worth it, after all, it only takes about 10 minutes to cruise over!
Once on Keewaydin, there are a variety of activities to indulge in. Go for a hike along the shoreline and collect beautiful seashells, this barrier island is known for it's amazing shelling! Also, keeping an eye out for Loggerhead turtle nests, this area is one of the most popular nesting spots for these endangered animals. Do a little onshore fishing or build a sandcastle in her sugary sands. Snorkeling can also be fun too!
Feeling peckish? There are a handful concession stands that provide island explorers with snacks sandwiches and more. The best part? These concession stands are actually boats stocked with all of your fun-in-the-sun favorites.
Be sure to bring any beach toys, chairs or umbrellas you may need as there are no facilities to rent these items from on the island.
Keewaydin is most peaceful and serene in the offseason (summer, early fall months).  Though it is always beautiful, there is something special about making a trek out to your very own private island surrounded by nothing but the sounds of the gulls, the swaying palms and the roaring surf. There is truly nothing more Floridian than that.