Marco Island Listed as Top "Safe City" in Florida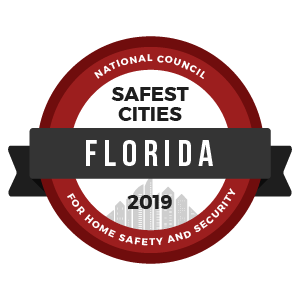 The National Council for Home Safety and Security, a trade association comprised of home security professionals across the U.S., has released their annual list of the "Safest Cities" in Florida and has ranked Marco Island as the third safest city in the Sunshine State, listed only behind Satellite Beach and Key Biscayne. Marco Island was previously included on the list in 2018.
The association uses the most recent FBI Uniform Crime Report statistics, along with population data and internal research, to come up with its findings.
In addition to, sunny beaches and palm trees visitors to Marco Island will also experience peace of mind. Splash in the pool, enjoy a local meal, and soak up over 250 days of sunshine knowing you and your family are very safe.
Marco Island is a true vacation oasis for both young and young at heart. Enjoy gourmet dining, world-class boutiques, an unlimited number of outdoor activities, perfect weather, and of course, our finely curated collection of the most sought-after luxury vacation homes on Marco Island.
From beachside condominiums to luxurious waterfront homes, we are here to deliver the most exceptional experience on Marco Island. Whether you are booking travel for two or twelve, our collection of homes is sure to delight and provide the perfect setting for your group to make everlasting island memories.