Marco Island Luxury Yacht Charters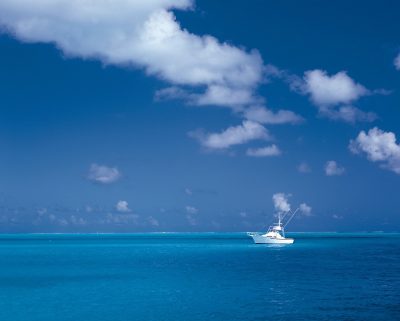 You're floating in the Gulf of Mexico, watching the fiery colors of a Marco Island sunset fill the sky as the sun begins to dip below the horizon. You sip a cocktail and bite into delicious hors d'oeuvres as you shuttle around Marco's coastal waters in your very own chartered vessel or yacht. This is truly a Marco escape.
The quintessential Marco evening includes a beautiful view, a cocktail and being surrounded by the ones you love. Make your island experience as stress-free as possible and hire a vessel to transport you into a tropical paradise you may have only imagined in your wildest dreams.
There are a number of private yachts and sailboats that are waiting to sweep you off of your private dock and place you directly in the middle of Marco Island's breathtaking water landscapes. From economical to luxury, there are quite a few options for Marco Escape's guests to select from when it comes to their private boating experience.
Serenidad offers both public sailing cruises as well as private charters. Feel the wind in your hair as Captain Richard whisks you away to a beautiful place where the sun kisses the horizon. A variety of options await those looking for an economical way to experience the highlife.                                                                                                                  
www.svserenidad.com • (239) 272-0939
If you're looking for an evening of luxury and indulgence, consider Image Yacht Charters. Their experienced guides and staff will make you feel right at home on their selection of beautiful, modern yachts. From gourmet food to 5-star service and your favorite top shelf beverage, an evening with Image Yachts will surely be an unforgettable experience.  
www.imageyachtcharters.com • (845) 313-6027
Get away from it all—literally. Add to your amazing Marco Escapes experience with a unique trip on the water with your lover or your family. Soak in an evening that will truly make memories that will last a lifetime.