Marco Island Picnic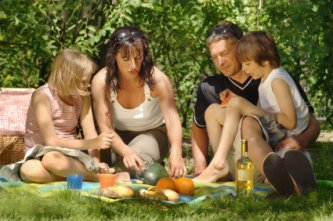 There is nothing like a picnic, is there?
Fried chicken, coleslaw, potato salad, baked beans, sandwiches and watermelon, all consumed in the open air.  It's the height family fun.
If you are staying in one of Marco Escapes' luxurious vacation rental properties, you may want to stray from the pool or the canal dock to have an old-fashioned family picnic in the park. You can make your own fixin's or stop by a carry-out to purchase your edibles.
But a picnic in the park requires a "park". Where and how to find the right one for your family?
The City of Marco Island thoughtfully provides a map of city parks. So pack it up or pick it up and head out for your "excellent picnic adventure".