Marco Magazine showcases Marco Escapes' "Decadence" as its Featured Dream Home!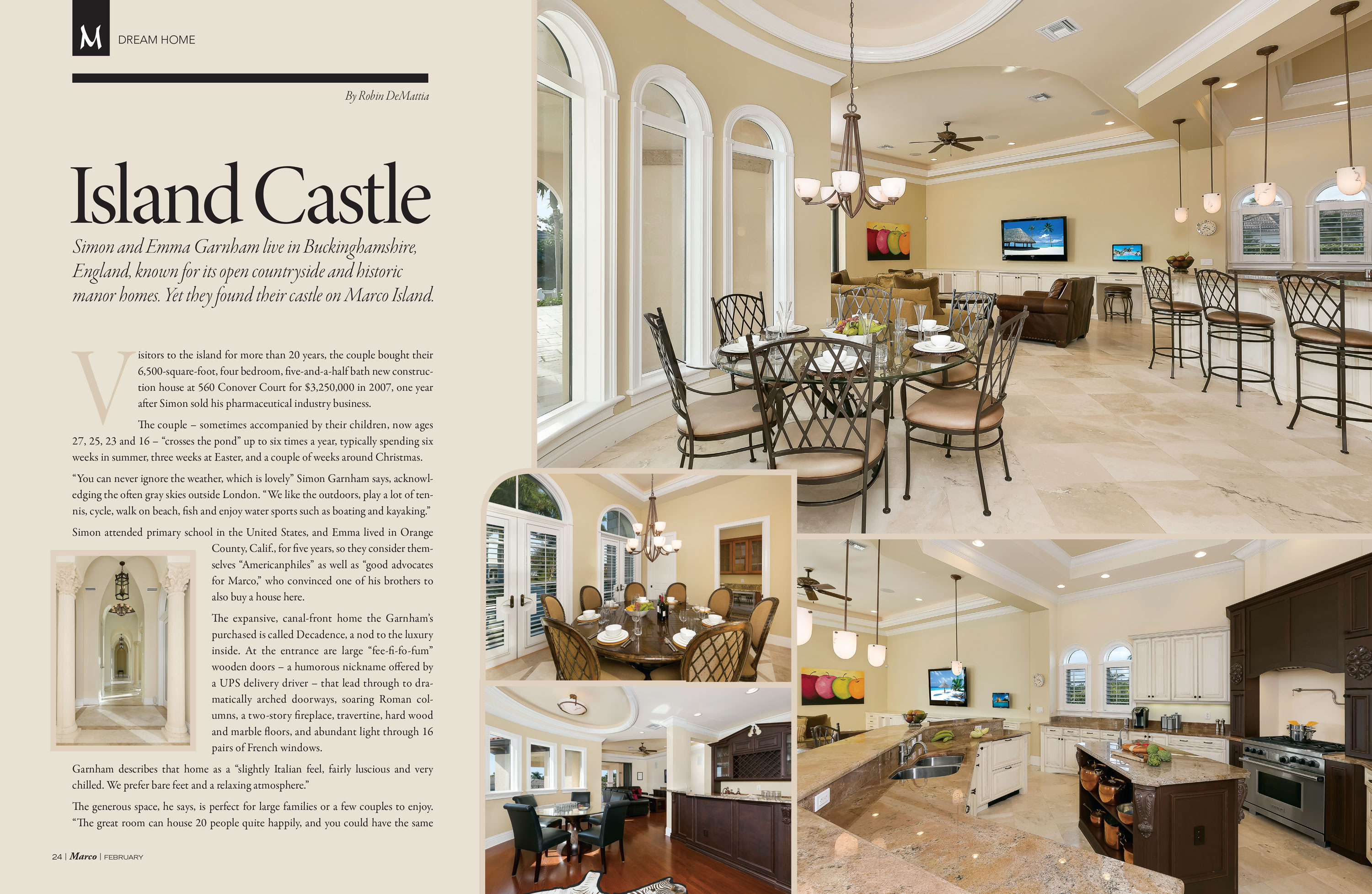 Last February our remarkable gulf front residence Spinnaker Sandcastle was featured within the pages of Marco Magazine. It did not take long for the publication to tell the world about the newest addition to the finest portfolio on Marco Island — Decadence.
Leaving no stone unturned in the February 2015 issue, Columnist Robin DeMartia tells the story of how Decadence's owners from across the Atlantic fell in love with Marco Island and created the home of their dreams by fusing a coastal Florida lifestyle with traditional English design.
The Garnhams make the journey from Buckinghamshire England more than 5 times a year to enjoy the exceptional shopping, boating, and shoreline of Marco Island and have decided to open their home to others to enjoy as "It was silly to leave such a nice asset sitting there doing nothing." states Mr. Garnham.
Enjoy the full article by clicking the image above or clicking here.
See "Decadence" in all its splendor:
https://marcoescapes.com/details.php?id=151587
Contact your Island Host at Marco Escapes to discuss a stay at this epic property.