Memorial Day on Marco Island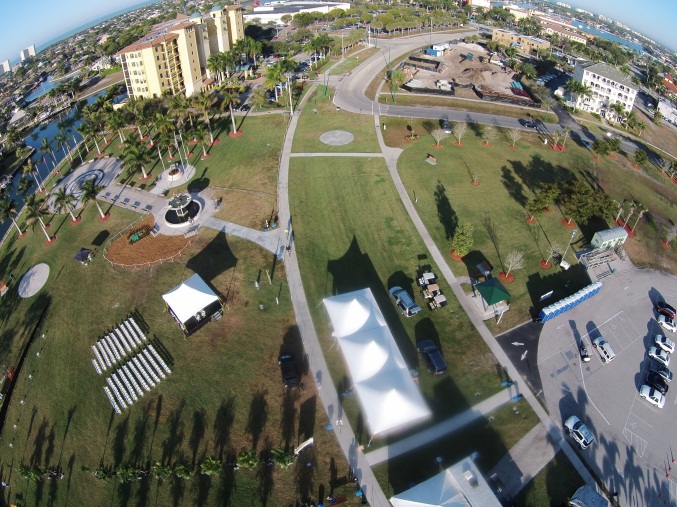 There is no place more beautiful than Marco Island to reflect on the men and women who have served our country. Spend Memorial Day right here, in the presence of sun, sand, and others observing the federal holiday.
Memorial Day is an American holiday, observed on the last Monday of May, honoring the men and women who have died while serving in the U.S. military. Originally known as Decoration Day, it originated in the years following the Civil War and became an official federal holiday in 1971.
This year, Memorial Day falls on Monday, May 29, 2018.
Attend the annual Memorial Day Ceremony at Veterans Park starting at 11:00 am sharp. Bring a lawn chair or blanket and enjoy the service that features words from local community leaders, veterans, and others as well as musical performances by local groups. This is a free event.
While at Veterans Park, visit the 10 foot tall Freedom Fountain, home to an astonishing American Eagle sculpture.
After the Memorial Day ceremony, head back to your Marco Island vacation rental for a poolside relaxation and a traditional Memorial Day barbeque under the sun! If you'd prefer, pack a lunch and head out to the beach—it's one of the most popular beach days for locals and visitors. End your day with a red, white, and blue sunset from the sugary sands of Tigertail beach or directly outside of your rental from your private dock or patio.
Observing Memorial Day on Marco Island is a once in a lifetime experience. Remember those who have served and enjoy the start of the summer season on the most beautiful island in Southwest Florida.
If you would like additional resources or local recommendations related to your stay on Marco Island during Memorial Day, please consult our team of Marco Island vacation experts at (239) 217-6300. We look forward to sharing your Memorial Day weekend experience with you on Marco Island.