New Years To Do List: Part One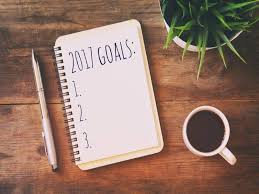 With the new year finally here we know the routine of "New Year's Resolutions"  all too well.  We decided to spice it up this year!  Out with the what NOT TO DO's…. And in with the what TO Do's!  So here are 12 reasons we think our Sunshine State remains the place you want on your bucket list this year!
January:  Ode to Sports – Major League Sports are an important part of life in Florida.  With teams like the American League champion Tampa Bay Rays calling Florida home, it's no wonder some guests come here annually just to enjoy the sports that take place their year round, from NFL football to NHL hockey to pre-season and regular season baseball.  Add to that all the wonderful college teams and it's easy to understand why this is a sportsman's mecca.
February:  M-I-C-K-E-Y – Many Individuals would dub this the number one reason for vacationing here.  Theme park fanatics, most especially Disney fans, often head to the Sunshine State every year to get their dose of magic.  Speckling the state, Florida always lands the annual list for theme park enthusiasts.
March:  Shop till you Drop! – Every good vacation has a little shopping time built in.  The shopping options are many varied, ranging from upscale shops in ritzy Naples and South Beach Miami to popular outlets in Ellenton, St. Augustine, Florida City and Orlando.  You will also find everything in between at the many malls that dot the landscape.
April:  Learn a Little History – While most people tend to visit here for the recreation, the region's interesting history is one of those side perks guests experience while exploring the region.  From the Calusa Indians settling on Marco Island, to the Spanish style architecture of St. Augustine – the oldest continuously occupied European established city in the US, to Tampa and it's ties to the cigar industry, to the rich military history of the panhandle, Florida excites and educates visitors who enjoy gaining a little knowledge while on vacation.
May:  Take it to the Dance Floor – Nightlife sizzles in many areas of Florida.  On the east coast, the most popular nightlife spots are Miami Beach, Ft. Lauderdale, Naples and West Palm Beach.  On the west coast, Tampa's lively Ybor City area is a favorite with the under 30-crowd, but the remainder of the Gulf Coast beach towns also offer a good collection of nightclubs and other popular party spots geared towards various age groups.
June:  Arts and Culture – Florida is lined with museums and entertainment venues up and down both coasts and everywhere in between.  Visitors can grab tickets for rock concerts, Broadway-style shows, dinner theater, and much more.  Other cultural sites include incredible art museums, history museums, aviation museums and science museums.