New Year's To Do List: Part Two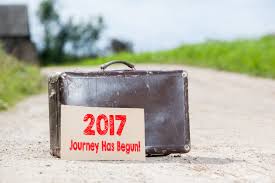 July:  Take a Swing – Situated along the sun drenched coastline of the Gulf of Mexico, Naples boasts more than 10 miles of Florida's pristine sand and warmest waters.  The city is known just as much for its golf as for its beaches.  With more than 35 golf courses right in the city and over 50 championship courses in the surrounding area, Naples is the state's self-proclaimed Golf Capital.  The city has the highest ratio of golf courses to golfers In the country.
August:  Natural Park/Natural Sites – Florida is home to well over a dozen national parks and monuments, all of which are a joy for the visitor to explore.  A must see is the Everglades National Park, which occupies much of the Southwest portion of the state.  The largest subtropical wilderness in the U.S., the Everglades is home to many rare species of animals, birds and plants and an airboat ride to view them is a must.  State Parks are excellent as well, like Sarasota's Myakka River Park where guests can experience a diverse natural area of wetlands, prairies, hammocks and pinelands.
September:  Splish Splash with Watersports- Visit a state surrounded by water and you will no doubt want to take advantage of the myriad of water sports available there.  Take your pick-from calm and water related pursuits like fishing or sailing to more exciting adventures, such as jet skiing, scuba diving, kite or wind surfing, wake boarding, parasailing and more.  With 8,500 miles of shoreline, 7,800 lakes, 320 spings and 35 rivers, the possibilities are endless.
October:  Cast a line – Southwest Florida has some of the best backwater and deep sea fishing in the state.  Angling is extensive in the network of bays, mangrove islands and tidal creeks that permeate the region.  There are thousands of miles of shoreline, countless oyster bars and acres of seagrass beds that attract an abundance of salt water fish.  Roaming these waters are five of the state's most sought after game fish: snook, redfish, snapper, grouper and tarpon.  Always a sure catch in these waters!
November:  Key Lime Pie – This delightful confection had it's start in the Keys.  In fact, nearly every restaurant in the Keys, especially in Key West serves this dessert.  The key lime tree arrived here in the 1500s and recipes for the pie began appearing as early as the late 1800s, though it became really popular in the 1930s.  Some restaurants make it with a graham cracker crust, others with pastry crust.  Either way, it's a must-have several times over.
December: Beaches, Beaches, Beaches – By far, the number one reason for scheduling a Florida vacation is to sit on the Sunshine State's incredible beaches and enjoy the soft sand, warm water, and beautiful sunsets you'll find there.  With thousands of miles of coastline, the beaches in Florida are many and quite varied.  Wherever you go, you'll find a Florida beach where you can sun, swim and enjoy the view.