Post Irma Update – 9/25/2017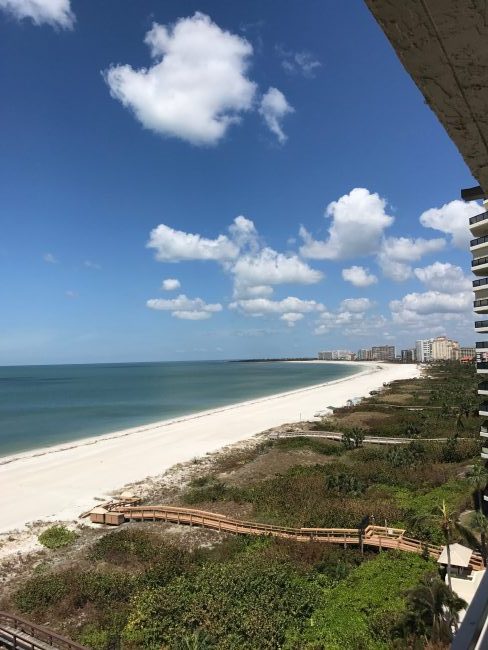 Marco Escapes is relieved to report minimal disruption of operations due to hurricane Irma.  Despite the fact that Marco Island took a direct hit from the eye of a Category 4 hurricane, we only had three vacation rental properties that warranted an insurance claim. We attribute this due to the integrity and modern construction of our high end property line.
The restoration of paradise is well underway here on Marco Island and we are grateful to report only minor infrastructure and vegetation damage were caused by this massive storm.
As of today (9/25/2017) 2 weeks after the hurricane's eye passed over our island, roadways are cleared and power and communications lines have all been restored. Restaurants and shopping facilities are back online and our beaches are as beautiful as ever!
We feel fortunate to have been spared from the worst, and look forward to hosting you on Marco Island this season!
Photo taken Wednesday 9/20/2017