Rainy Day Activities on Marco Island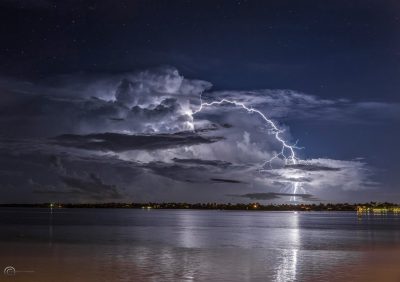 Summer is steamy, beautiful and oftentimes wet… it is called the rainy season after all.
On Marco Island, we are frequently the target of late afternoon thunderstorms during the summer months of June­-August. Now we know thunderstorms are not exactly what you're looking for during a perfect beach vacation, but don't worry, thunderstorms will provide you with a unique and magnificent natural show and give you a moment to explore away from all of the sun and sand.
There is nothing quite like relaxing on lanai after a long morning at the beach while the storm clouds approach the island. You'll experience relief from the heat and usually, a strong breeze will blow just as the storm meets the island. A Marco thunderstorm will bring rain, which is the perfect time to read your favorite book or take a nap before you hit the beach for sunset or head towards your favorite restaurant for dinner. A thunderstorm also produces one of the most spectacular natural showcases you ever could imagine, and your vacation rental, you've got the best seat in the house. Large clouds, electrifying lightning strikes and swaying palms are just a few of the highlights. Most thunderstorms come and go quickly, and just like magic, the sun will return and you can return to the sand.
If you would prefer to take advantage of Marco Island's indoor activities during a summertime thunderstorm, we do have a few spots we'd recommend exploring while you wait out the rain. Our favorite rainy day activities on Marco Island include a trip to Marco Movies, The Marco Island Historical Museum and the Golisano Children's Museum of Naples.
Don't let Marco Island's summer weather put a damper on your island getaway. There is nothing quite like a relaxing, rainy day or afternoon while you're on island time.
FUN FACT: Did you know, that Thunderstorms generally push shells to the shore? Grab your bucket and head out to the shoreline for some of the best shelling directly after a storm!