Stone Crabs, Snapper and Shrimp ..OH MY!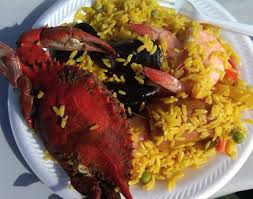 Calling all seafood lovers!  It's almost time for the Everglades Seafood Festival, a popular annual event steeped in tradition with great live music, fun arts and crafts, and the finest, freshest seafood South West Florida has to offer.
This quaint little community of fishing and farming will be celebrating another year of fun festivities and boasts of the city's most famous produce – seafood.  Among the craft booths and carnival rides, visitors will be entertained by the sights and sounds of live music being performed by some of Nashville's up and coming stars. An assortment of culinary vendors will also be in attendance to tempt your taste buds with a variety of tasty delights from fresh Stone Crab Claws to fried gator and other country fair favorites.  Don't forget the kids!  They will be sure to have a good ole time with the mechanical bucking bronco and high-flying amusement rides.
Festival Schedule:
Friday, Feb. 10 – 5:30pm to 10:30pm
Saturday, Feb. 11 – 10:00am to 10:00pm
Sunday, Feb. 12 – 11:00am to 6:00pm
Tips from Our Team:
Traffic can be tricky, so arrive early and bring your patience.
Wear comfortable shoes!  You will be walking!
Bring cash.  Very few vendors take credit cards.
No Pets
No Coolers
Bring your appetite!!!