Summer Dining Specials On Marco Island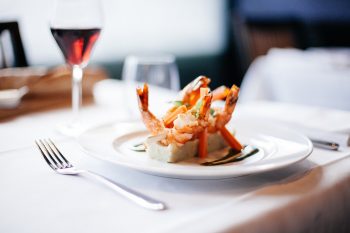 Less traffic, shorter lines and summer specials are just a few highlights of booking a Marco getaway during the sunny months of summertime. Marco Island is home to dozens of restaurants ranging from beach tiki casual to fine dining—and summertime is the best time to indulge with the benefit of many local businesses hosting summer specials.
Check out Marco Island's Best Summer Specials for 2016:
The Speak Easy
Offers a variety of Chicago style fare
2 entrees and a bottle of wine for $29.99 • Available from 4pm May through September
www.speakeasymarco.com • 1106 1/2 N. Collier Blvd. •239.970.2929
Ciao Bella Ristorante Italiano
Homemade, Old World Italian recipes with fresh local Seafood and Produce
20% Off The Entire Bill • Monday ­ Thursday • Includes alcohol
1/2 Price Drinks • Friday & Sunday.• House Wine, Domestic Beer & Well Liquor
20% Off Take Out Orders • All Night Long
www.ciaobellamarcoisland.com • 1000 North Collier. • 239­.970­.0505
Café de Marco
Award winning bistro; Offers fresh seafood, prepared daily with original recipes and sauces
Wine­Down Wednesdays
Every Wednesday until September 14th, 2016 • One free bottle of "house selected" Chardonnay or Cabernet Wine for each table ordering entrees.
Chef Jean's Summer Specials
$20 each • Includes Garden salad, rolls, complete entrée with veggies and potatoes or rice
www.cafedemarco.com • 244 Royal Palm Dr. • 239­394­6262
The Island Café & Restaurant
Creative and classic cuisine, complemented with excellent wines in a cozy setting
3 course dinner for the price of the entrée • Choice of soup, salad or appetizer • Any entrée • Complimentary dessert • All night long
www.theislandcafe.com • 918 N. Collier Blvd. • 239.­394­.7578