Taste of Marco : Local Samplings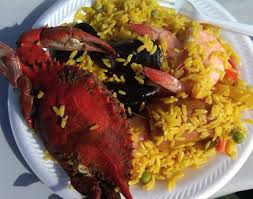 Marco has taste, Marco eateries have tasty treats, and if your taste in entertainment runs to sampling a smorgasbord of specialties, the Taste of Marco is for you.
The island's signature food-tasting event returns to the Esplanade on Sunday, April 23.  The Taste of Marco, benefitting the YMCA, will bring more than 20 restaurants and food purveyors with thousands of eaters from 11am -5pm.
This food spectacle gives restaurants the chance to reach new customers, who may never have been exposed to their dishes, and lets the public try some of their signature styles, all for a $5 admission and a few dollars in food tickets.
The event is generally thronged, and could be considered the last hurrah of the season on Marco Island.  Restaurants put their best food forward, tempting tasters with unusual offerings, or bringing back tried and true favorites.
What: Taste of Marco
Where: Esplanade
When: April 23
Time: 11 AM – 5 PM
Cost: $5 Adults/Children Under 12 Free
Tips from the Team:  There is free parking available, but for a $5 suggested donation, patrons can park at Veterans' Community Park, and arrive in the shuttle, with parking proceeds going to support the Lely High School football team.  For those arriving by boat, slip rental is available by calling the dockmaster at 239-394-6333.