Ten Thousand Island Waverunner Guided Excursions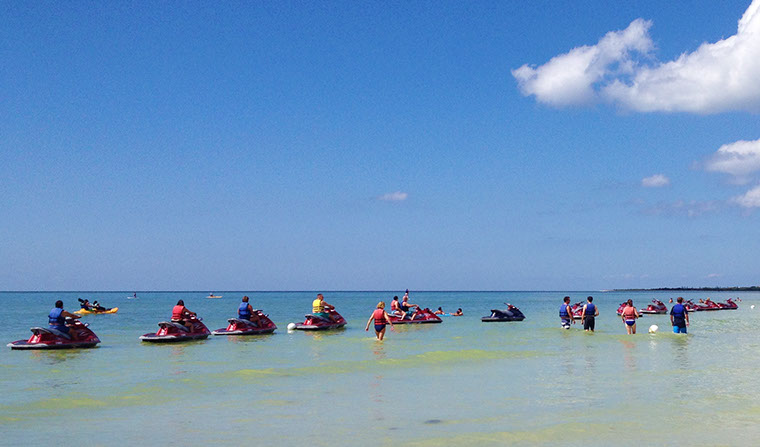 Participate in the most thrilling watersport activity on Marco Island! Cruise on top of the waves, feel the sun on your shoulders and explore one of the most unique environments on earth during a guided excursion through the Ten Thousand Islands.
On the tour, experience native wildlife in action and pristine landscapes as you cruise on top of the waves and between ancient mangrove forests. It's not uncommon to spot a pod of dolphins playing in the waves or a family of manatee munching on seagrass in the shallow waters that surround Marco Island. Expert guides are sure to point out the creatures and the points of interest you will encounter along the way.
The exhilarating 90-minute tour is led by Marco Island Watersports and leaves daily at 10am and 12:30pm. Check in is half an hour before departure.
Please keep in mind, individuals under the age of 16 cannot operate a waverunner. Florida law states that those born on or after January 1, 1988 must hold a Boater Safety Card to operate a waverunner. If you do not currently have a Boater Safety Card, an on-site examination is available for an additional $3
For more information about the Ten Thousand Island Waverunner Tour (and other local tours), visit https://www.marcoislandwatersports.com. Other excursions and rental opportunities include parasailing adventures, paddleboard and kayak rentals, and dolphin, shelling, and other eco cruises.