Tennis Anyone?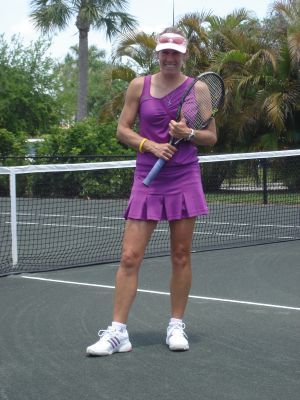 Seldom does an attraction or activity score a 100% favorable ratings from everyone who participates, but tennis players have done just that for Island Tennis on Marco Island.
The attraction and resident tennis pro, Susan Evans, has received a 5-star rating across the board from reviewers on Trip Advisor. Evans is a Professional 1 which is the highest tested rating possible and is achieved by scoring in the 90th percentile on the USPTA Certification Exam.
Seeing that level of excellence, Marco Escapes is pleased to suggest Island Tennis, located at the Hilton Marco Island Beach Resort and Spa, as an activity that families who rent a luxury Marco Escapes property will enjoy.
Here are just a few of the enthusiastic comments:
"If you enjoy tennis and are in Marco Island, do not miss an opportunity to hit with Susan of Island Tennis!"
"Susan Evans is (a) fantastic tennis coach"
"I am a 4.5 player and was so impressed with Susan's playing and liked how positive and motivating she was throughout the lesson. She would be great for all levels and ages!"
"Had the best time with Susan today."
"Susan is a first rate instructor and person!"
To contact Susan Evans of Island Tennis, call 239-784-7550.