Tigertail Beach Named Best Secret Place to Visit in America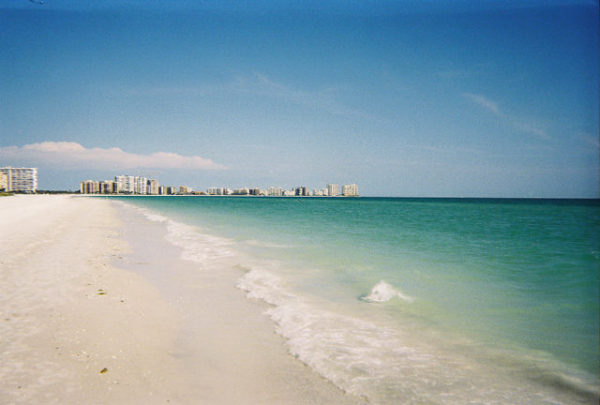 Coastal Living Magazine has named Tigertail Beach, located right here on Marco Island, as its #3 "Best Secret Place To Visit in America Now"
"From chic glampgrounds to hidden beaches, these off-the-radar spots are waiting for you right in your own backyard."
Tigertail Beach beat out 11 other U.S. destinations, including Kaluahine Falls in Hawaii and The Tarpon Lodge to our north on Pine Island, Florida, securing a spot in the top 3.
Coastal Living says:
"A pristine Gulf of Mexico sandbar, it requires wading across a lagoon."
If you are unfamiliar with Tigertail Beach, the award-winning destination is home to 79 acres of sugary white sand for your enjoyment. Conveniently located near our luxury vacation rentals on Marco Island, the park has plentiful parking, six boardwalks with ADA accessible paths, restroom facilities, educational kiosks, a playground, butterfly garden, beach rentals (paddleboards, kayaks, water bikes, cabanas, and the Tigertail Beach Café.
As one of Marco Island's most popular attractions, you will not have any issues finding beach activities the entire family will enjoy. Attendants and Park Rangers are on hand to facilitate your day on the sand.
Why is the beach called "Tigertail Beach?" Legend has it that "Tigertail" is derived from a native American name, and was the nickname of a famous Florida Seminole Indian leader during the Second Seminole Indian War. Tigertail received his nickname from the U.S. Army soldiers because he wore a long strip of panther skin from his waist.
During your visit, expect to encounter wildlife like dolphins, manatee, and birds. The beach is part of the Florida Birding Trail. Keep an eye out for shorebirds which including Snowy Plovers, Piping, Wilsons, Terns, Roseate Spoonbills and Red Knots. Osprey, Bald Eagles, pelicans and gulls.
Visitors can also explore the tidal lagoon that separates the park from the Big Marco Pass Critical Wildlife area, known as the Sand Dollar Spit. There you can find horseshoe crabs, needle fish, fighting conchs and more.
Coastal Living.com is the No. 1 online authority for those captivated by the coast
With 10 issues published each year, Coastal Living introduces readers to homes, destinations, activities, and people along the Atlantic, Pacific, and Gulf shores of North America