TripAdvisor Travelers Choice 2013 Names Marco Island #3 of the Top 10 US Islands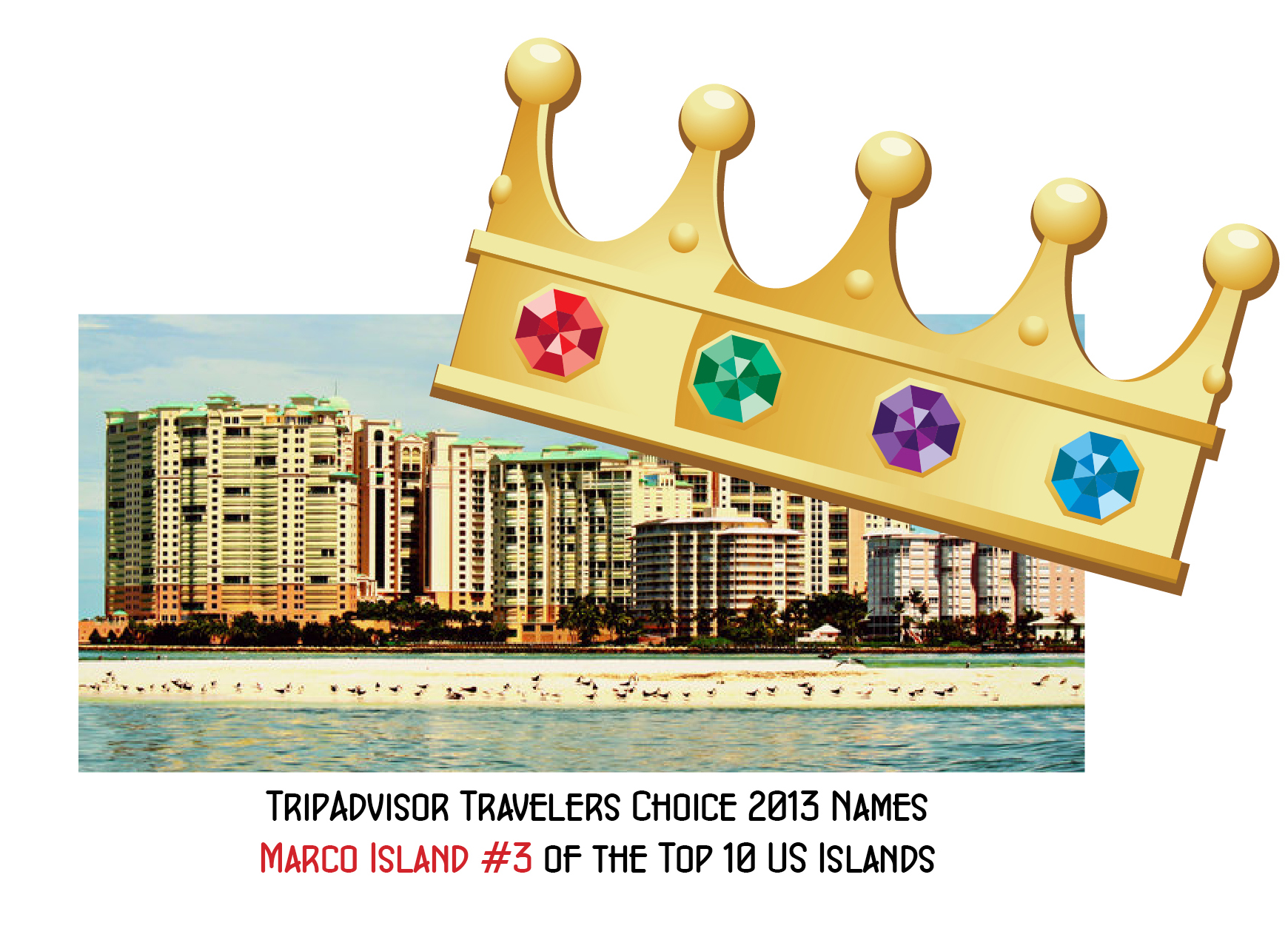 It starts with fantastic feedback from travelers world wide. From there, the rankings are based on "the quality and quantity of the most highly-rated hotels, restaurants and attractions listed for each island." Our beloved Marco Island has been placed number 3 out of the top ten! Just where do we begin to wax poetic? Magnanimously magnificent, majestic, mind-blowing and magical. These are just the words that begin with "M", like Marco, that describe our stunning island.
Although Marco Island is sublime and tropical, it's very down to earth and the perfect destination for regular folk like you, me, my sister and her three kids, as well as eccentric and quiet Uncle Carlo and Aunt Maria.
Marco Island is renowned for its resplendent history rich with Native American culture. The lush breezes blow upon the pristine environment and wildlife. A more geographical desirable location is had by no other island on earth: The Everglades are unique only to the state of Florida and exist no where else in the world. Marco Island kisses the Everglades good morning and good evening with each rotation of earth. They have been married in heaven spiritually as only the land, sea, sky and nature can be.
In perfect harmony lies the respect the proud and humble business owner treats this blissful delight of an island wonderland. No matter what type of discerning accommodation you may seek while transcending Marco Island, you shall find it. There is a level of integrity that differs from other beach towns, this place is not known for frat parties, impromptu or otherwise. This impeccable balance has resulted in the consummate crowning glory and comes as no surprise to us. Marco Island is has been crowned 3rd out of the top 10 Island in the greatness of the United States. What are you waiting for? We're waiting for you – with our proud open arms and glorious beaches.