What's Old Is Not Forgotten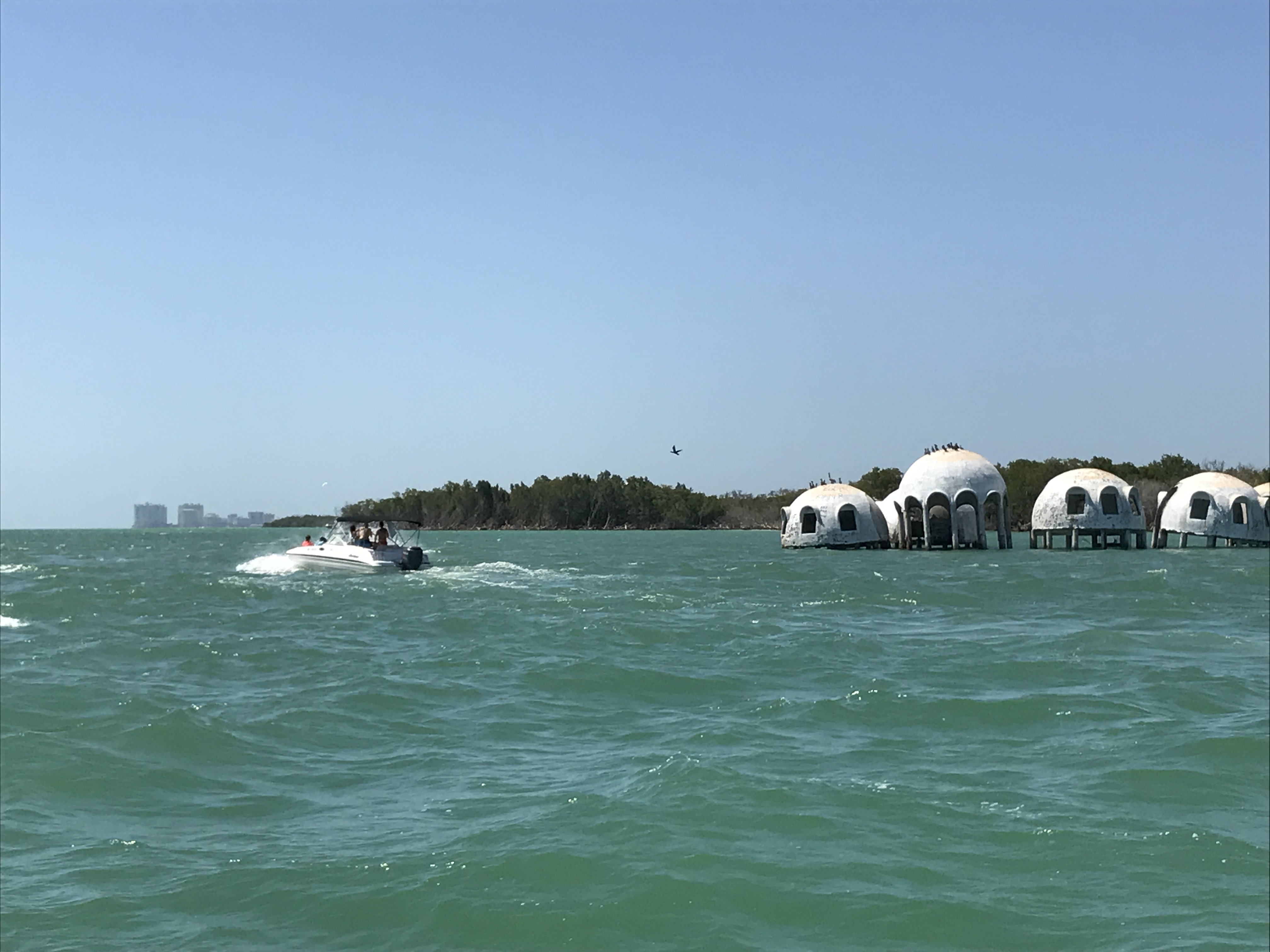 Long famous for its Key Marco Cat- one of the most remarkable and influential discoveries in North American archaeology- the new Marco Island Historical Museum explores Southwest Florida's Calusa Indians and brings this vanished civilization to life with informative displays and an exciting recreated village scene. Temporary and traveling exhibits trace the settlement of this subtropical island paradise from its early pioneer roots as a fishing village, pineapple plantation and clam cannery, through its explosive growth and development in the 1960s by the Miami-based Deltona Corporation.
Outside, the grounds of the Museum complex are beautifully landscaped with ponds, waterfalls and native, tropical plantings.  These peaceful surroundings set off this gem, and include an inviting gazebo where one can take a few moments to enjoy it's ambiance , including a large replica of the "Key Marco Cat".  After you serene downtime, head to the museum gift store where you can purchase local artwork, jewelry, clothing and historical books.
Current Exhibits:
"What's Old Is Not Forgotten" – June 6 – August 26
This is exhibit is comprised of images captured within Collier County by local photographers.  Images include selections of buildings, people lifestyles and culture and well as wildlife and ecosystems.
"Transportation in the Digital Age" – May 3 – July 31
Features several works depicting transportation from around the world, including lively and colorful renditions of trains, automobiles, plane and other modes of transportation.
Want to find out a little more about the grand history of this amazing hidden island gem?  Click below:
Modern Marco https://themihs.info/modern-marco/
Pioneer Days    https://themihs.info/pioneer-days
Calusa Period   https://themihs.info/calusa-period/ 
MARCO ISLAND HISTORICAL MUSEUM
180 S HEATHWOOD
MARCO ISLAND, FL 34145
239-642-1440
TUE-SAT  9AM-4PM
ADMISSION: FREE