Are you a chess player? Would you like to be one?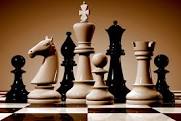 Your stay in a Marco Escapes luxury vacation property may be the perfect opportunity for you. Every Monday morning, Marco Island Chess meets for a session of casual chess from 9 am to noon. at Marco Island Lutheran Church, 525 N. Collier Blvd.
Chess players of all ages and levels of ability are welcome to join the play. Participation is free. Bring your own chess set or use one provided by the club.
If Naples is more convenient, or Saturday is a better day, the club also meets each Saturday from 9 to 4 pm at the Moorings in Naples. For information, talk to Wade at 239-389-2525 or visit www.chess7.net.