Do you love piano music?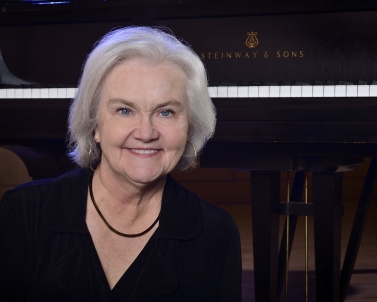 This could be more piano music than you have ever experienced in one instance before.
Members of the Michigan State University piano faculty will bring massed pianos into play at the Moorings Presbyterian Church in Naples, FL on March 9th.
Deborah Moriarty, Chair of the Piano Area, (photo), will be joined by Panayis Lyras, Derek Polischuk and Minsoo Sohn in performance at 4:00 PM. Each is a professor of Music with a extensively credentialed resume. This sterling ensemble comes a long distance from the frigid tundra of the Michigan State campus to perform for Neapolitans and Marco Islanders, including residents in Marco Escapes vacation properties.
The Moorings Presbyterian Church is located in nearby Naples at 791 Harbour Drive.. You can get more information at 239-261-1487 or by emailing to info@mooringschurch.org