Enjoy the Arts This Fall on Marco Island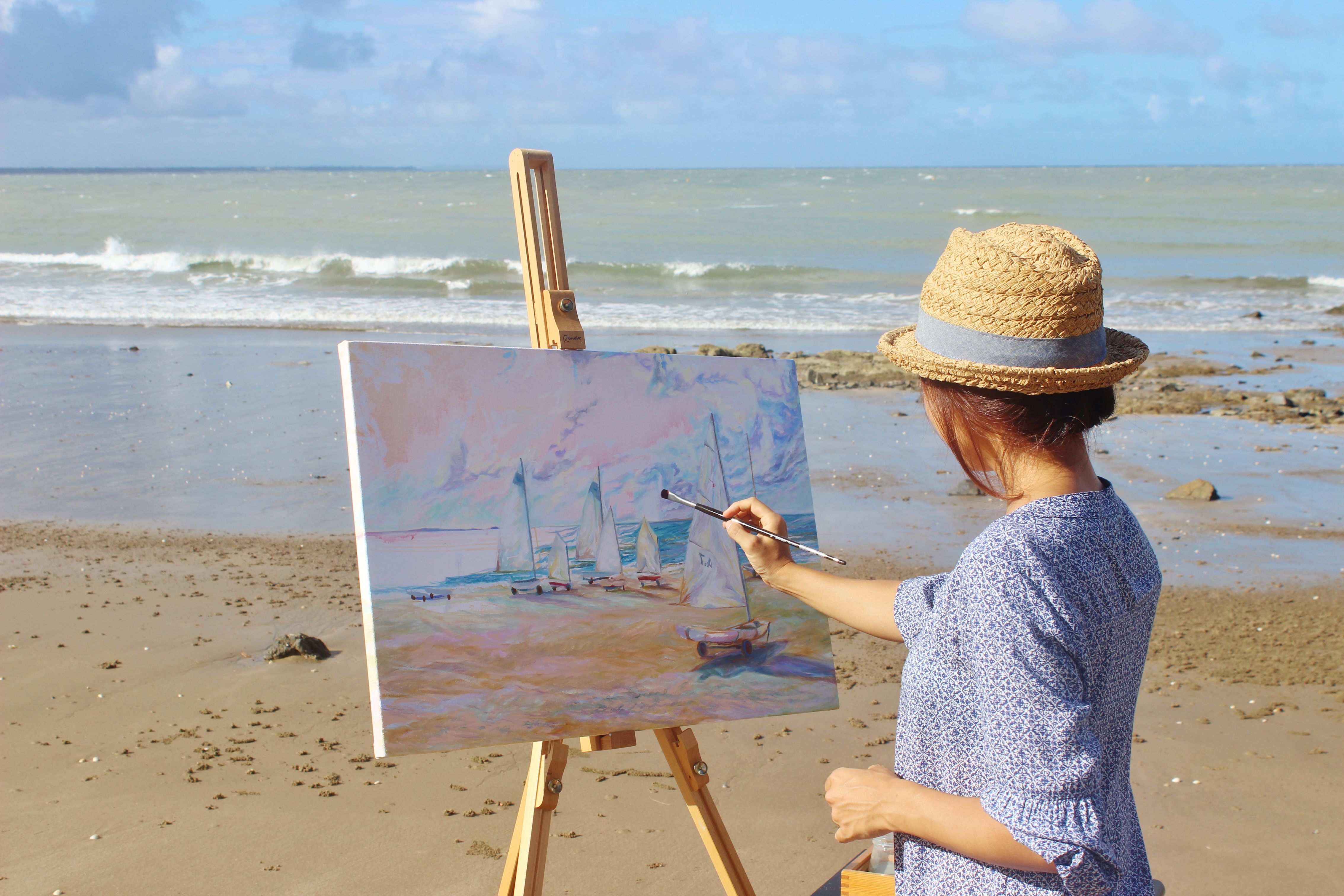 Fall is a time when many areas are painted with the colors of changing leaves and pumpkins, while Marco Island is still sparkling blue and alive with colors all its own. While staying with Marco Escapes in one of their Marco Island rentals, you will be able to have a world of relaxation and wonder with various art exhibits and nearby art events. If you have an eye for art or enjoy live music and performing arts, you will undoubtedly have a blast in Marco in the fall.
Florida Artists Group Juried Exhibition
Take delight in various artist's' works and techniques by visiting the Marco Island Historical Museum from November 11th to the 23rd. The juried art exhibit is free for all to view Southern Florida culture through the eyes of local artists. With a number of different artists displaying their best pieces for the public to enjoy, you will be sure to find something to peak your interest. From acrylic and oil paintings to sculptures and ceramics, the variety of fine art will leave you in awe.
Malenda Trick Art Gallery
Many people purchase art for their homes and order custom designs to fit exactly what they want for their living space. Malenda Trick is a well-known artist that works with various interior designers to customize pieces for art enthusiasts to tie their home's decor together. You can see her 19th-century style works at the Malenda Trick Art Gallery where her works are displayed. There are often art classes, special art events, and the occasional art show as well. These events are most abundant around the holiday season, so it is the perfect spot for you to check out on your fall trip to Marco Island.
Cape Romano, Marco Island
Though it may not be considered an official art exhibit, Cape Romano is home to a cluster of buildings offshore. These buildings are often referred to as looking like structures from outer-space or something you would see in an alien flick. Anyone with an eye for art or designs will find these unique buildings an exhibit all their own. They were built in 1980 but have since been abandoned and are now only accessible by boat. They are definitely a stop you want to make while on your artistic Marco excursion.
Season of the Arts
In nearby Naples, November is Celebrate the Arts Month. From November 1st to November 30th you can enjoy this annual celebration of art hosted by the United Arts Council of Collier County. From art galleries to live performances open to the public, there is no shortage of exhibits to enjoy. No matter the preference of the viewer in media or technique, everyone will be able to take delight in the collective displays of artistic minds alike.
If you have a taste for art and are planning a fall vacation to Marco Island, check out these art hubs. There are plenty of live events and galleries to get a dose of true Florida culture while enjoying a relaxing beach vacation. With all of these exhibits close by to many of Marco Escapes Marco Island rentals, it will be easy to access the best entertainment close to your vacation home. Give Marco Escapes a call today to plan your Marco Island vacation and book your artistic adventure this fall season.