Get a bird's-eye view of Marco Island.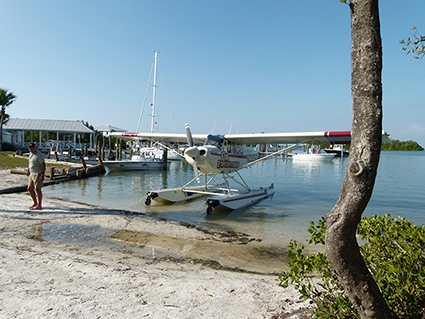 It seems to be an insatiable human desire to see things from above. On Marco Island, you can satisfy that need with Air Expeditions.
The company flies a seaplane, as well as other planes, for sightseeing over Marco Island and the 10,000 Islands. The flights are slow and low so you can actually make out what you are looking at.
As a bonus, because the plane can land and take-off from almost any navigable water, you can charter the flight to pick you up from your dock or boat, or pull up on a deserted beach to let you out to explore on foot.
This the kind of excellent adventure that Marco Escapes admires. It seems to us that guests staying in a Marco Escapes vacation rental property of distinction would find this an enjoyable way to get off the island – we mean really "off".
In the category of information you don't really need if you are discerning enough to be renting on Marco: Air Expeditions also offers charters to other places. But why would you want to leave Marco Island?