Marco Escapes Named "Best Collection of Island Vacation Properties" By Florida Weekly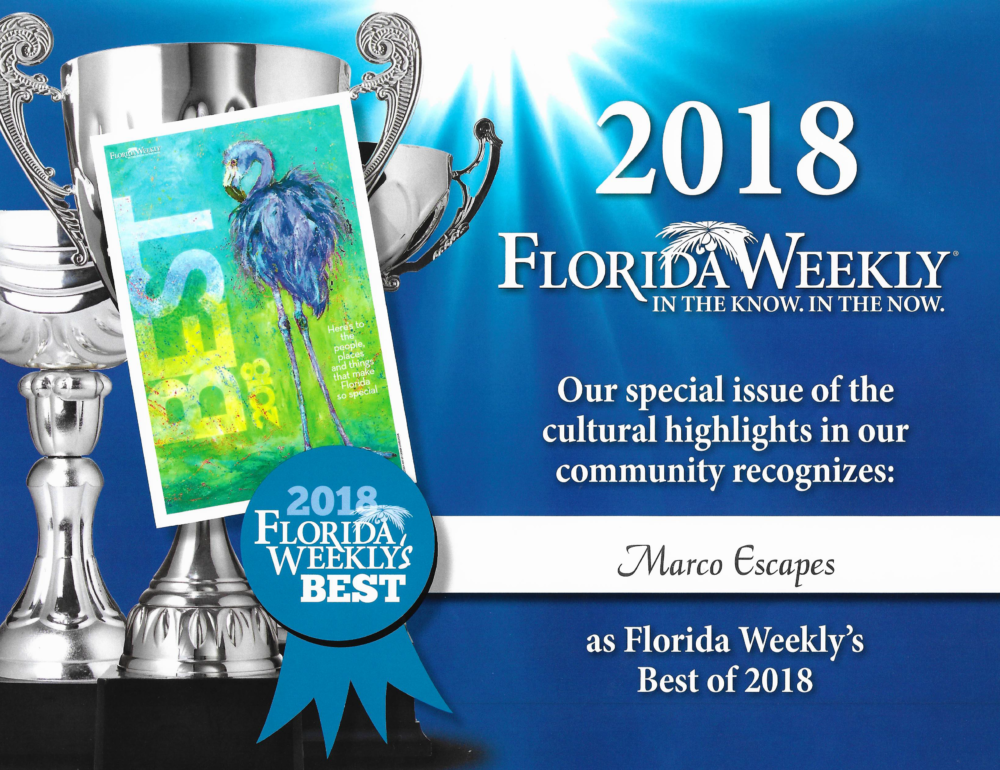 The team at Marco Escapes is thrilled to announce that we have once again been named "Best Collection of Island Vacation Properties" 2018 by Florida Weekly!
Once a year, the Naples-based publication selects their favorite local businesses to spotlight including some of the wackiest, most wondrous, obscure, ridiculous and even scandalous people and things that make Southwest Florida such a great place to live.
Here's what they had to say about Marco Escapes:
"Living up to its claim of being Marco Island's leading luxury brand, Marco Escapes delivers only the finest vacation home and condo accommodations on Marco Island and in the greater Naples area. With the finest guest support services and unparalleled decor, seclusion and privacy, the agency's stunning luxury waterfront and Gulf-side properties provide unforgettable settings for family events and romantic rendezvous for two. 239-217-6300; www.MarcoEscapes.com."
Thank you Florida Weekly for this incredible honor. We are thrilled to be recognized with this award again in 2018. Since the day we opened for business, our goal has been to connect with our community and customers in a unique way. We've the trust of our customers by hand-selecting only the finest properties for our portfolio and by delivering an unsurpassed level of service for every individual and family that becomes part of our Marco Escapes family. We proud serve as ambassadors to the Marco Island community and recognition by one of the area's largest newspapers truly inspires our team.
Florida Weekly is locally owned by Florida Media Group, LLC and publishes newspapers in Greater Fort Myers, Greater Naples, Bonita Springs, Charlotte County, Venice, Palm Beach County, Key West and Babcock Ranch, Florida with a combined circulation of more than 95,000. The ownership is engaged with the community, supports local charities, promotes businesses and the arts and employs more than 75 people who add significantly to our local economy.