Marco Island Scores another hit.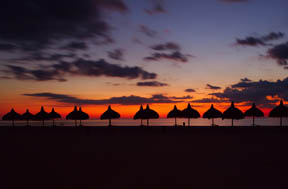 Fodor lists ten islands in the world where you can beat the winter blues. Marco Island is on the list with these comments: With its white-sand beaches, abundant resorts, and reasonably priced restaurants, Marco Island draws families wanting to enjoy the simple pleasures of collecting shells and playing in the warm Gulf waters (or the resort pool). For those looking for a day off the island, there's nearby Everglades National Park—you can book one of the many "swamp buggy" or airboat tours on the island (kids love them).f
Fodor's Insider Tip: For some local charm, take the 10-minute drive to the tiny fishing community of Goodland, on the southeast corner of the island, especially on a weekend. They say you don't have to be a card-carrying eccentric to live here, but it doesn't hurt. Spend an hour or two with a cold beverage in hand, soaking in the character.
We at Marco Escapes truly are privileged to have Marco Island vacation rental homes available in a place that is so universally respected, blessed and loved. We love to share it all with you.