Seeking Seafood in SWFL: 6th Annual Stone Crab Festival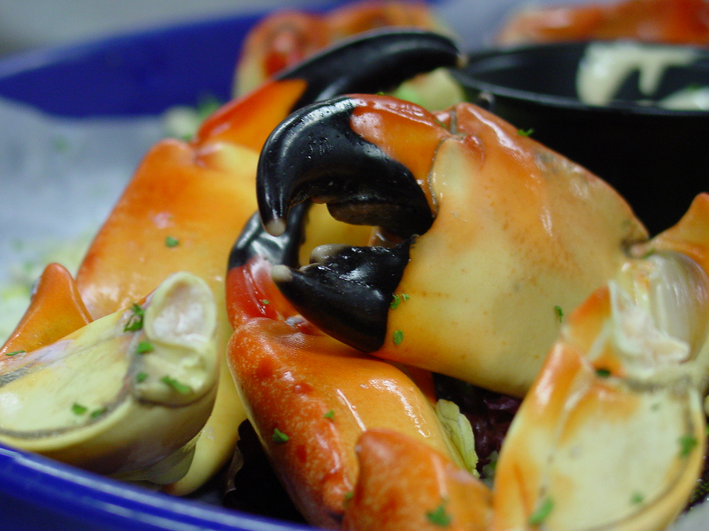 Welcome to Fall from Marco Escapes! No matter the time of the year, we relish the surprise and awe from our guests as they take in the wondrous tropical beauty that envelops them as they settle in with us. Perfect for a romantic getaway or family reconnect time, we welcome each and every one to our paradise on Marco Island, FL.
When planning your October adventure, plan to come for the 6th Annual Stone Crab Festival, taking place October 23-25, 2015. This annual festival is a weekend of food and fun featuring all things stone crab, designed to inspire and entertain the entire family.
Attend the festival for live entertainment, amazing food, kid's activities and FREE admission! The festival begins with a kickoff party at Pincher's Crab Shack with live entertainment by Deb & the Dynamics to get everyone in the fun zone! Over 20 craft vendors will be on hand with their local art, custom-made jewelry and unique Florida novelties. Fresh stone crabs, drink specials and more await. The family fun atmosphere offers something for everyone, your appetite will be dancing along with your feet as you enjoy the best of Fall's festivals in one of Southwest Florida's premier venues.
The party begins at 4 pm on Friday October 23rd and continues through to October 25th. You do not want to miss all of the excitement!! For more information visit the official event website, here. Proceeds benefit a variety of local non-profit organizations, which include:Freedom Waters Foundation, American Cancer Society, Paws Assistance Dogs, Golden Retriever Rescue, VA, and the Boy Scouts.