Take hold of Marco Islands close by Natural Wonders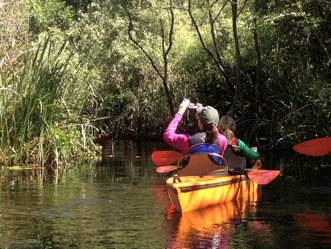 Given the inviting beauty of Marco Island's excellent beaches, you might easily miss other natural wonders at your disposal while here.
Specifically, when you are escaping in a Marco Escapes vacation rental property you are within easy striking distance of the Everglades, often referred to as the 8th wonder of the world.
It's not the kind of place, however, that is best experienced touring on your own. A professional guide and professional touring equipment will assure you and your family of the maximum enrichment for your time and money. There are a handful of experienced companies that provide excursions into the wilds of the Everglades.
Captain Steve's Swamp Buggy Adventures will take you deep into the Big Cypress National Preserve via swamp buggy, an elevated wheeled vehicle.
Manatee Sightseeing Eco-Tourism ventures by boat into areas that have a history of manatee appearances. Captains Barry and Carol Berger, professional naturalists, guarantee a manatee sighting or your money is refunded.
Shurr Adventures conducts guided kayak flotillas through the mangrove tunnels to view marine wildlife in Big Cypress or 10,000 Islands.
Speedy's Airboat Tours skim across the grasslands and into mangrove jungles on that iconic Everglades vehicle, the airboat.
So many opportunities to engage with this unique natural environment, and they are all easy to access from Marco Island. Please don'twish you had done it after you get home.