When in the course of "Marco" events…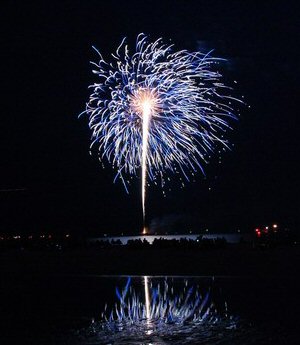 July 4th, also known as Independence Day, commemorating the US Declaration of Independence that begins with those first five words, is the most "American" of American holiday celebrations. It's a time for picnics and fireworks. If you are staying in a Marco Escapes property in July, you are just one or two beaches away from a classic Fourth of July fireworks display.
The action starts at 9 PM, according to the Paradise Coast VCB. The venue is the Resident's Beach,
130 S. Collier Blvd., Marco Island, FL 34145, where the VCB suggests you are early to stake out a favorable viewing spot. Parking at the beach is restricted to island residents only. The VCB recommends non-residents use valet or paid parking at one of the beachfront resorts.
For more information, phone 239-389-5000.